Dave: Right where I'm supposed to be   
After building a life for himself, Dave lost everything to addiction. Now, he wants to remind anyone struggling that there's always hope to break the cycle – and he's grateful for every day.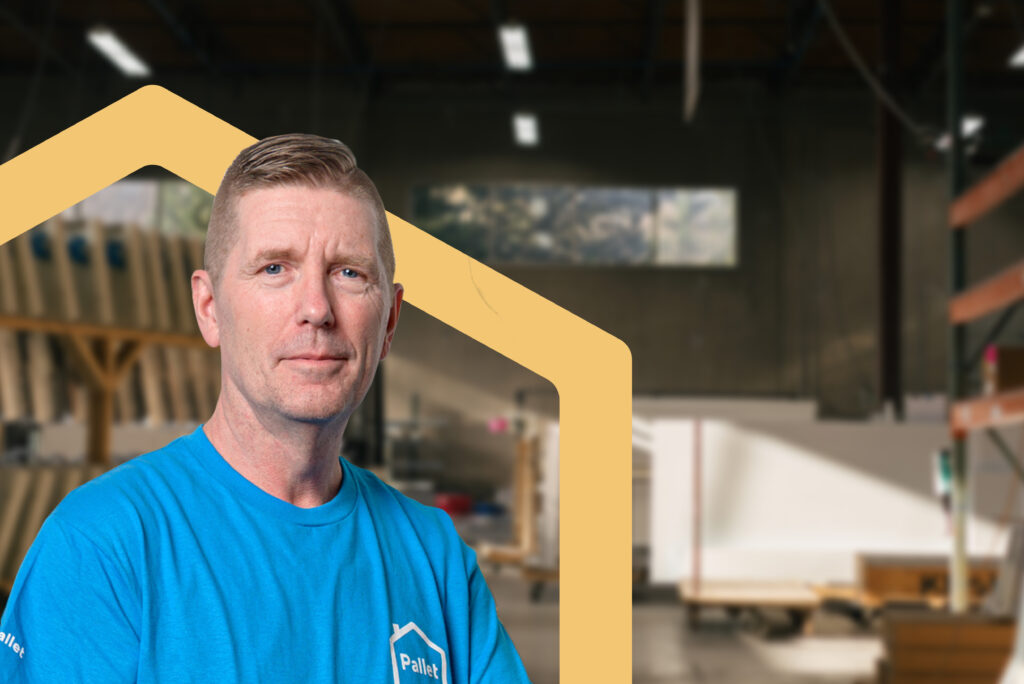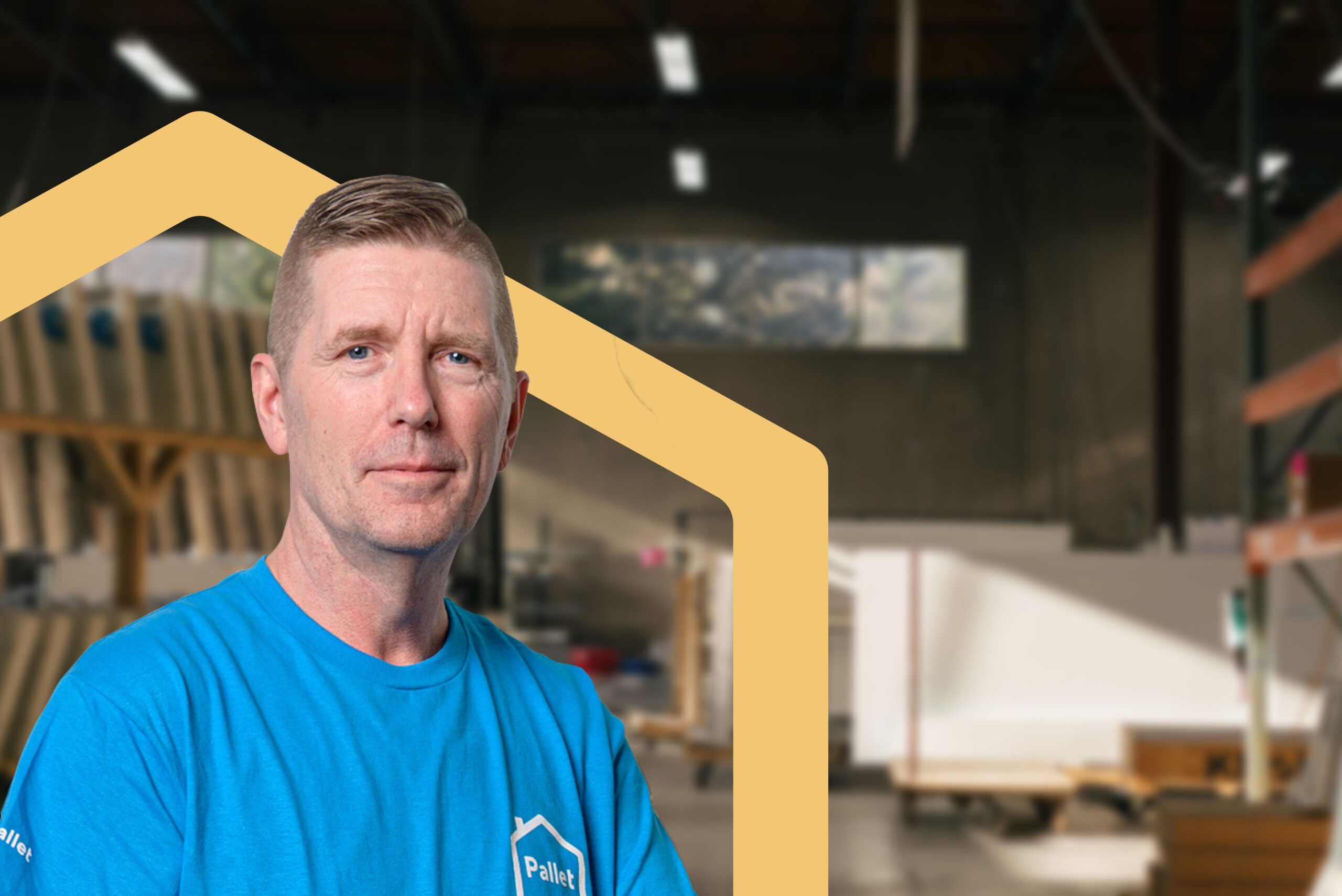 Early on, Dave had already made his own way in life. He started his manufacturing career with Boeing at age 20, got married, had three children, and bought a home for his family. After achieving all this and growing up in a large family in Everett with good relationships with his parents and siblings, it might come as a surprise to hear what was going through his mind at the hospital on May 12th, 2019.
"I was 100% resigned I was gonna die in my addiction," he recalls. "But then that moment of clarity, that spiritual awakening, that epiphany, whatever you want to call it, hit me in there. I'm like, 'this is not gonna be my legacy that I died with a f***ing needle in my arm sitting in the hospital. I'm gonna fight this,' you know? And I did. And I appreciate every single day."
After 20 years manufacturing commercial jet body structures, providing for his family, and caring for his wife who lived with lupus, Dave had surgery when he suffered a broken ankle and torn ligaments in 2004. He was prescribed Percocet and oxycontin for the pain.
It didn't take long for a serious dependency to take hold. "I am 'that guy' that took too many pain pills," Dave says. "I was eating them like crazy and I got the opiate bug. I battled that pill addiction for quite a while."
Five years later he entered a detox program for the first time. Once off his suboxone treatment, Dave quickly began using oxycontin again by 2010. Shortly following this his struggle with addiction was compounded by personal tragedy, and the life he knew began to unravel.
Dave's brother Michael passed away suddenly that year. Two months later, his best friend of 28 years committed suicide. His opiate use increased, and his marriage was under considerable strain.
"I went off the rails," he says. "I slipped into drug addiction so bad. Things just started to absolutely fall apart."
Dave remembers the day he was fired from Boeing – July 10th, 2011. He was already having trouble keeping up with his mortgage payments before losing his job and was separated from his wife. He lost the house shortly thereafter. After moving into a condo in nearby Lake Stevens for a short stint, he was evicted due to spending his rent money on heroin and meth.
"It's crazy how much time goes by and how quickly things decline," Dave says. "And I mean, I'm talking super quick: by the fall of 2013, I was homeless."
Sustaining his heroin and meth use became Dave's only responsibility. His first felony charge came in 2014, which led to a number of others. Running from DOC warrants, shirking court-ordered treatment programs, and multiple prison sentences are all part of Dave's prolonged involvement in the criminal legal system. Experiencing these periods of forced sobriety and the desire to quit weren't enough to put an end to his addiction.
He tells a story of being in custody and thinking he had broken through mentally: "I think about it now, how powerful drug addiction really is. I mean, in 90 days, I was president of my group, I was so involved in everything there. I thought, 'Man, I got this.' I was using drugs a week and a half after I left there. That quick. It's just brutal."
During this time, Dave had resigned to a life on the streets. He never leaned on his family, too ashamed to ask for help. He had convinced himself that this was what he deserved.
"[I thought] This is where I belong," he says. "I belong out here suffering. I hated myself so much for the person I had become, leaving my kids, my family."
The turning point came when Dave became extremely sick with symptoms stemming from his substance use. He was in so much back pain he could barely walk. His girlfriend at the time insisted that he admit himself to the ER, threatening to involve his dad if he refused.
Screaming out in pain going through an MRI, Dave was told he was experiencing sepsis from MRSA (a type of staph bacteria that has become immune to antibiotics) and two internal abscesses on his spinal cord. Dave spent six and a half weeks in the hospital detoxing and recovering.
The day he admitted himself to the hospital was the last day Dave used drugs. From that point on, he's spent all his time rebuilding his life: serving time for the remainder of his felony offenses; re-entering the workforce; reconnecting with his family, namely his daughter and son; and focusing on his recovery program.
Dave started working at Pallet in January 2022, and describes it as a perfect environment being around coworkers who are on a similar path.
"I love this place, the whole culture here is just amazing," he says. "It's been awesome for my recovery. It's just a great place to work, and everybody here is so supportive."
Dave shares his story openly and earnestly, with what many would consider brutal honesty. Everyone at Pallet knows him for these qualities. His work ethic and attitude led him to a position as Pallet's customer service representative after working on the manufacturing floor, giving him the responsibilities of coordinating with village service providers, fielding inquiries from people experiencing homelessness, and gracing the office with the sound of his booming laugh.
"To be standing here today, I've got a story to share, and I'm just trying to help people," he says. "It's like I've said before: I went through a lot of s***, but I really honestly believe that I'm right where I'm supposed to be."