Dignity as a Guiding Principle
To help our unhoused neighbors transition out of homelessness and build a better future, providing shelter is one of many steps. A dignified living situation means reliable access to food and water, hygiene facilities, transportation, safety, supportive services, and more.

We created our Dignity Standards with these basic needs in mind. Guided by input from Pallet team members with lived experience, their purpose is to hold all stakeholders accountable, including ourselves, and always act in the best interest of the communities we serve. They also function as guidelines for the cities and service providers who operate our villages, intended to evolve and refine as we learn what works best. Because without dignity, who are we?
Our Dignity Standards
Pallet's Dignity Standards address five core tenets: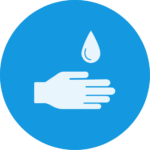 Hygiene Facilities. Everyone is entitled to hygiene and sanitation that is clean, safe, secure, and private. This includes access to well-maintained toilets, hand-washing facilities, showers, and laundry services for all residents of Pallet shelter villages.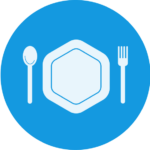 Meals. All people should live free of hunger, food insecurity, and malnutrition. This means all residents must be provided with clean, safe drinking water and two-to-three nutritious meals daily. As needed, residents should also be aided in signing up for food-based government programs upon moving into a Pallet shelter village.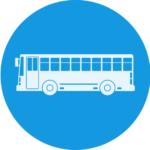 Transportation. Access to services like transportation is a basic human right. Villages must be less than one mile away from a public transportation hub; when this is not possible, shuttle services or other alternative transportation must be provided. Service providers should also make accommodations for people with disabilities when ADA-compliant transportation is not readily available.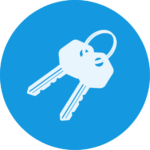 Safety. Residents, staff, and surrounding communities should all be afforded every available measure of safety and security. In addition to a locking door on each shelter, site infrastructure must include exterior fencing, locking gate/monitored entrances, and operable lighting. Cabin spacing must be approved by the local fire authority, and villages operators must enforce a strict policy against smoking or open flames inside shelters. Each Pallet shelter village mandates a zero-tolerance policy toward violence, abuse of power, threats/intimidation, sexual harassment/assault, or discrimination of any kind.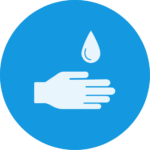 Supportive Services. Pallet shelter villages exist to provide residents with a safe, supportive environment and the services needed to end their unhoused status. Therefore, village operators must engage residents in case management with an emphasis on stable housing, publicly available benefits, holistic health care, vital documents like identification, and employment.


These five standards aim to offer essential tools needed to help residents transition out of homelessness.                            

Guided by lived experience
Everything we do, from designing and deploying our shelter villages to working with the service providers that operate them, is informed by our workforce with lived experience. Pallet team members who have experienced homelessness have the most valuable perspectives to keep us on track, and our Dignity Standards were developed based on their feedback.

It's not realistic or appropriate to make decisions about how to end homelessness without involving those who have experienced it. A recent study that measured the effectiveness of villages for people experiencing homelessness in Oregon showed of the 69% of residents who reported they were satisfied or very satisfied with their village, all believed they should take part in the decision-making process of their village.

"As one of the few and early studies to measure this, the data begins to prove the efficacy of transitional housing sites and provides insight into operating these villages successfully, a lesson that struggling cities can leverage in their mission to improve the overall management of these sites," says Amy King, CEO and founder of Pallet. "It is also why we rely heavily on our fair chance workforce, the majority of whom have lived experience as they are key to us understanding what is needed and what will work in these communities."

Collaboration is key
It isn't enough for us to simply announce our Dignity Standards. Our collaborative work with cities and service providers ensure these standards are upheld through efforts like partner referrals, site identification, a network where service providers can communicate with one another about best practices, and our PathForward™ advisory services.



Learn more about our PathForward homelessness advisory services, and how we work with cities in developing custom, comprehensive work plans to address their unique challenges.
Why PathForward
Pallet has partnered with over 60 cities in 18 states to support people transitioning from homelessness through our villages. Learning from over 100 village communities we have worked closely with, PathForward has deep knowledge and expertise in:
Submit a request