From winter to summer Pallet shelters can weather the conditions
November 5, 2021
As Pallet builds transitional housing villages across the country, it's crucial our shelters can weather many climates.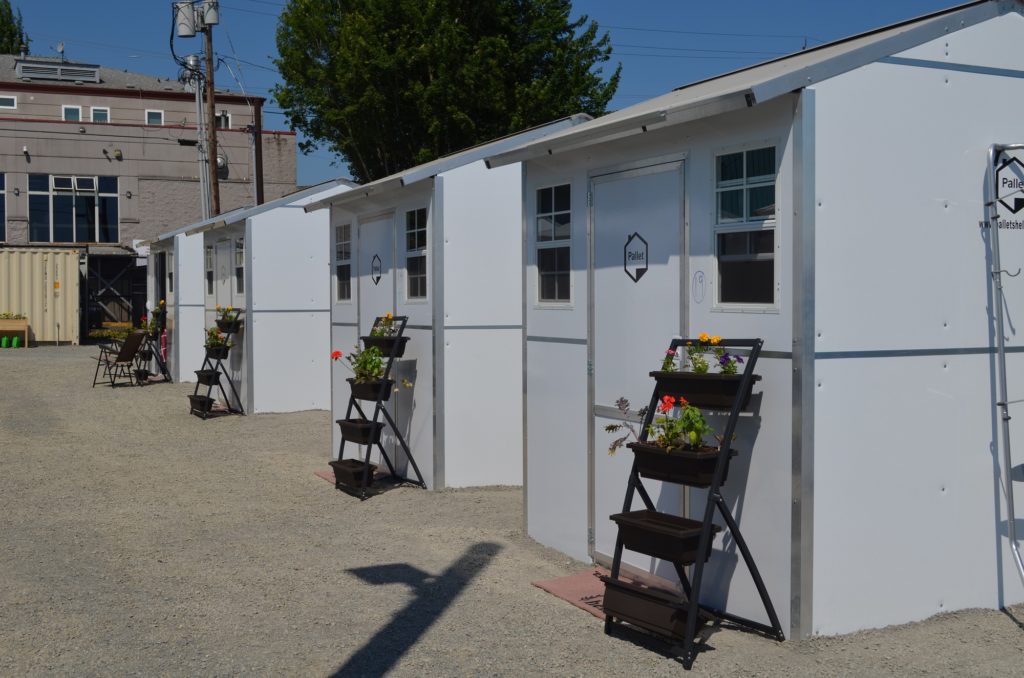 Pallet's mission is to unlock possibilities by building people-first restorative communities. There are Pallet shelter villages in 1 in 5 states with 3,000 beds and counting. Each location addresses the homelessness crisis with a resource net of social services and a safe place to sleep. As Pallet partners with local governments and nonprofit organizations to build transitional housing villages, it's crucial our shelters can withstand various weather conditions. People should have resources to stay cool in the summer and warm in the winter. Pallet's engineering team completed performance testing on the 64 sq. ft. and 100 sq. ft. cabins to refine our sleeping cabins' designs.
Exterior
Keeping people comfortable begins with the exterior. Pallet shelters are composed of seven prefabricated panels that can be assembled in under an hour on-site by a deployment team. The panels are white and opaque with a glossy finish.
Zane Geel, Pallet's Director of Engineering, explains why exterior material matters: "The more reflective the material, the better it is in terms of radiating heat away."
Reflecting sunlight is helpful in the summer. Air conditioning units also help keep the shelters cool, and require less electricity to maintain comfortable interior temperatures due to the reflective nature of the shelter's exterior.
Insulation
Proper insulation is vital in cold weather and high temperatures. The shelter exterior panels have a foam insulating core made of expanded polystyrene (EPS). For frigid climates, we offer thicker wall and roof insulation, a 4500-watt heater, and insulation under the floor panel as part of a cold-weather package.
Testing
The engineering team tested shelter effectiveness during summer and winter temperatures to ensure our design would keep residents at a comfortable temperature. For cold-weather testing, Zane and members of the engineering team took the shelters to a food storage facility with a massive cold chamber held at -16°F. The consistent cold temperature was an essential component for testing. The team used an infrared thermometer to check the temperature of various surfaces, and they utilized thermocouples attached to a laptop to record internal and external temperatures throughout the duration of the test.
"When you're trying to identify where you can improve the effectiveness of our products in resisting cold weather, going into a really cold chamber like that points out the places where air leaks are coming in really easy," Zane shared. "It was cold, but it was worth it."
After gathering the cold chamber test findings, the team performed a reverse test with smoke.
"We closed all the doors and turned on a smoke generator," said Zane. "In any place where you've got an air leak, you'd see smoke leaking out of the structure."
This test allowed the team to identify the exact locations where even the smallest gap could allow warm interior air to escape the shelter.
Extreme stress testing helped make the structure better. The team learned it's beneficial to have a small fan inside the shelter to keep the air circulating in both the summer and winter. Additional design improvements include adding foam seals and insulating the floor for cold-weather climates. With better efficiency comes less energy consumption. Because of the design improvements, 70 degrees can be maintained inside our shelter when it's sub-zero outside.
Wind/Snow
Tests for windy and snowy conditions show the shelters can withstand 115 mph wind and a 25 lb./sq. ft. snow load for our standard units. Depending on the location, we're also able to make adjustments to to increase the snow load to 50 lb./sq. ft. and wind to 170 mph. An additional safety feature that comes with every shelter is hold-down rods at the corners of the unit, which allows the unit to be secured to the ground.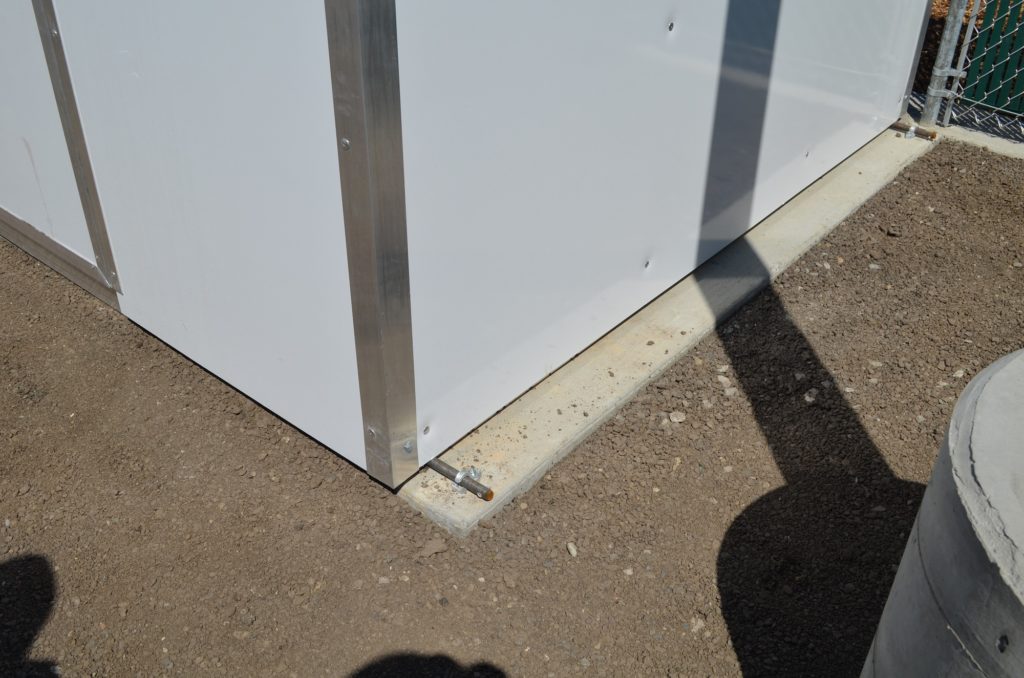 As Pallet's products evolve, we're continuing to test for efficiency. Improving our product adds comfort for people residing in our shelters as they work on getting their life back on track. The purpose of Pallet shelters is to bring people inside and away from the elements. Exposure to severe temperatures can lead to health problems and other issues.
The path to stability begins with a safe place to sleep and a supportive environment. Pallet shelter villages are a stepping stone to permanent housing.