How Jessie transformed his life and joined Pallet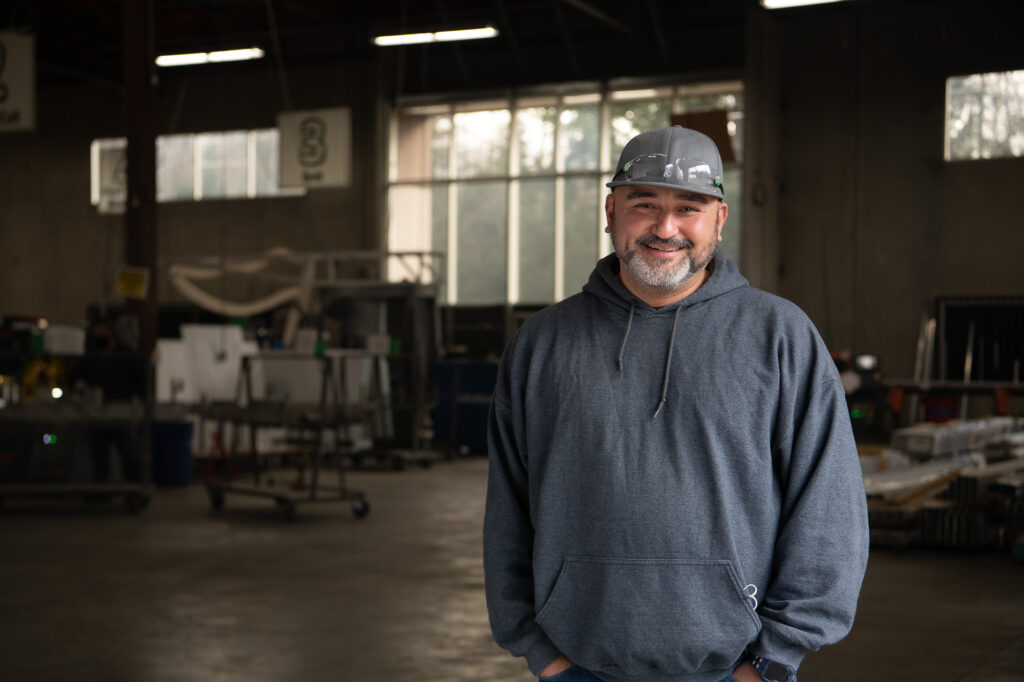 Ten years ago Jessie's mindset began to shift. He decided to pursue education and create a vision board to reflect his new goals: earn a MBA, buy a house, start a family, and take vacations. Today he's a CAD Designer and well on his way to checking off everything on this list. While Jessie's goals are straightforward, the path to get him there proved to be a bit rocky. When Jessie decided to change, he was incarcerated inside a Washington state prison. He was ten years into a 22-year sentence.
"While there, I was still doing the same stuff. You know what I mean? And nothing changed. Just my location," Jessie shared. "Finally, I was just like, 'You know what, man? I'm tired of this.' That's when I started really getting into education. Then once I started getting education, different doors opened up for me."
Jessie began with AutoCAD classes during his sentence and grew to love it. AutoCAD is a commercial computer-aided design and drafting software application. He also started working with reentry programs that help prisoners transition after release. Through partnerships with organizations, he'd let them know where they could find shelter, clothes, and other services.
"If I can't get out right now, at least we can help somebody else get out," he explained.
In addition to helping others, Jessie spent countless hours drawing and painting. He improved his skills by reading books on different techniques. The dedication to the craft is evident in the final product. His artistic talent made his career as a CAD designer a natural fit.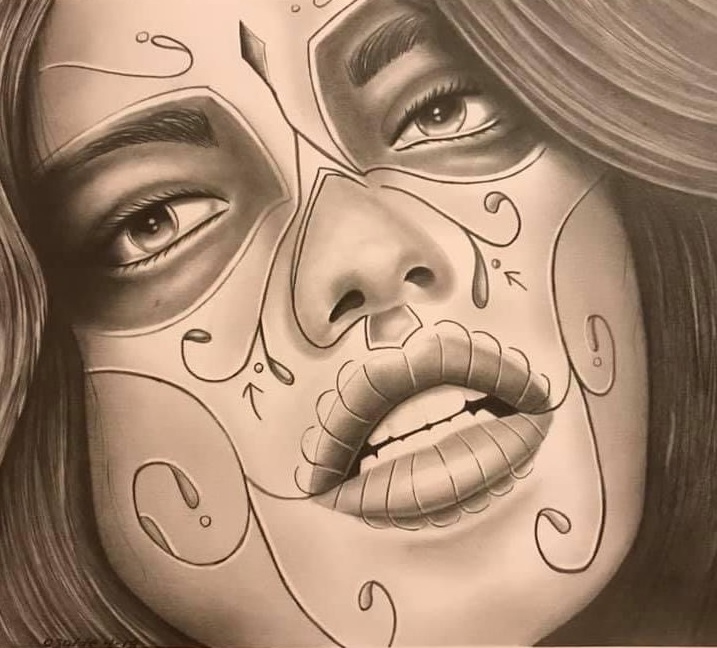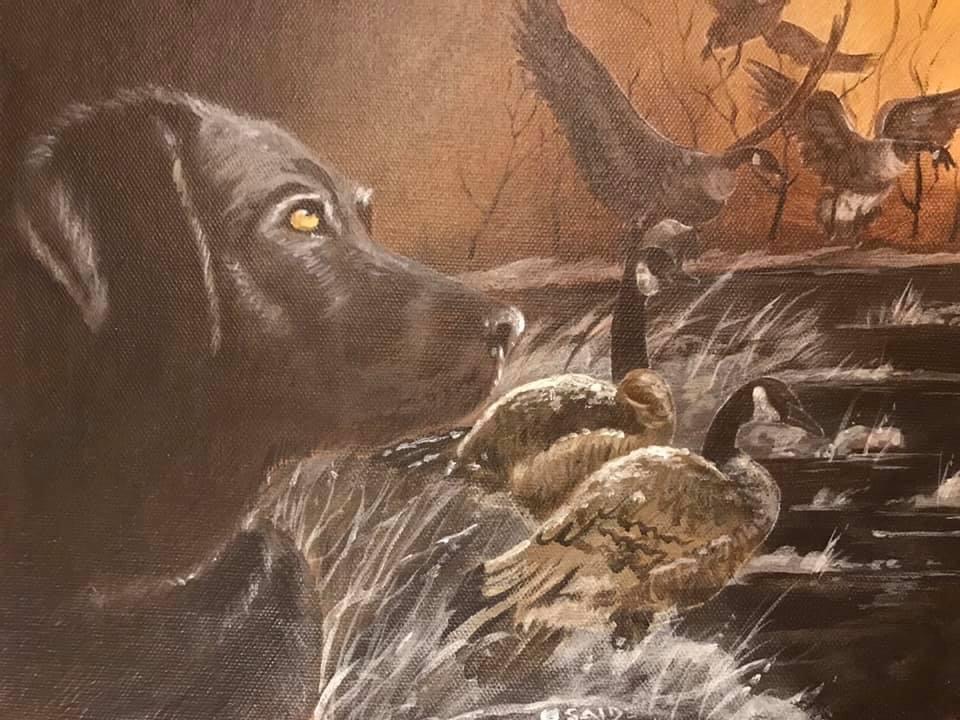 While on work release during his last year of incarceration, Jessie worked at a fish factory and began studying mechanical engineering at a local technical college.
New Chapter
After his work release ended, Jessie began a new chapter in his life. He had to learn how to use a smartphone, open a bank account, and navigate finding businesses. The pandemic helped ease the readjustment, "I was able to transition super slow because of COVID. It was easier. I think had it been non-COVID times it would have been too much for me."
Jessie also immediately began applying for jobs. He filled out hundreds of applications — 400 to be exact — with no success.
"I did 100 in one day. I remember that day I got up at 5:00 in the morning and just kept putting them out everywhere, and nothing," he said. Despite the rejection, Jessie remained focused. "I always said, 'I may not be for them. I'll be for somebody, though.' I don't know who. Maybe not doing exactly what I want to do right off the gate, but eventually, I will."
Nearly one in three Americans have a criminal record, and even a misdemeanor or arrest can create a lifetime of barriers to employment. A Prison Policy Initiative analysis showed "the unemployment rate for formerly incarcerated people is nearly five times higher than the unemployment rate for the general United States population." Not finding stable employment can derail the transition from prison to community.
Path to Pallet
Jessie didn't know how long it would take, but he was determined to never return to prison. Fortunately, seeds planted long before his release laid the groundwork for the perfect opportunity. While in prison, he met with Underground Ministries. They run a program called One Parish One Prisoner. One of its members knew Pallet Founder and CEO Amy King and emailed her about Jessie. After meeting with Amy and the Director of Engineering, he received a job offer.
As part of his role at Pallet, Jessie has gone on village deployments, tracks specialty products used by the manufacturing team, and interfaces with community partners such as city officials. He also designs new Pallet products with Inventor, a 3D modeling software program from Autodesk, a global leader in design technology. The company donated AutoCAD, Revit, Inventor, and more to Pallet through the Technology Impact Program. He knows firsthand how their investment is impacting our work.
"They're not just investing in the company," he shared. "They're investing in us as individuals as well, giving us opportunities."
Jessie's Future
Jessie is thriving and has one quarter left until earning an associate's degree. Next, he'll begin working on a bachelor's degree. He hasn't stopped giving back to the community. He volunteers weekly at local reentry programs, speaks to at-risk youth, and shares his story with people who are still incarcerated. It's his way of honoring his aunt, who was a constant source of support over the years. She told him to stay out of prison, he needed to give back. In doing so, he's inspired others to change the course of their life.
As for his goal to go on vacation, Jessie has already taken one trip. He's also spending time with his fiancé and family, and enjoys going on hikes. He's building the life he envisioned years ago.
Because of his drive and perseverance in the face of obstacles, Jessie was determined to succeed. He's one of the many examples at Pallet where tapping into a hidden workforce is beneficial for both the company and employees. Jessie explains why second chance employment is of value to the community. (*We now describe our hiring practices as fair chance employment. Learn why we changed our language here.) 
"I'm able to help my fiancé, who in turn helps the kids, who in turn helps her parents. Just with this one job, you've already helped six people," Jessie shared. "That's not even including everybody else that I've been able to touch because of this job. You're turning around not just one life, but a handful."