J.J. found purposeful work at Pallet
November 17, 2021
J.J.'s leadership skills and genuine desire to help others made him a natural fit for his role at Pallet.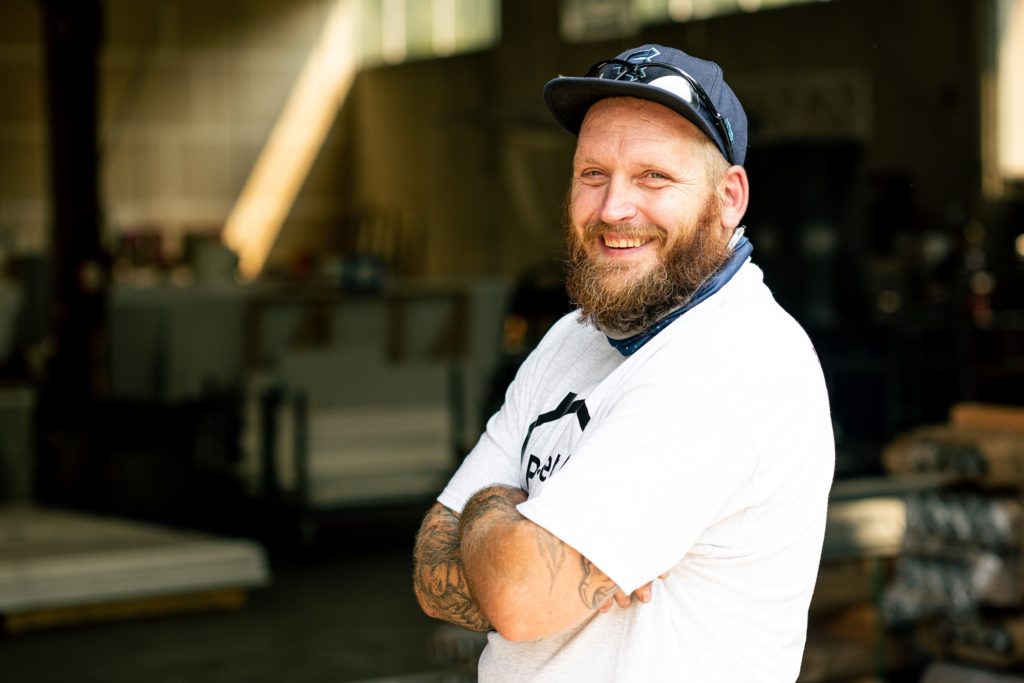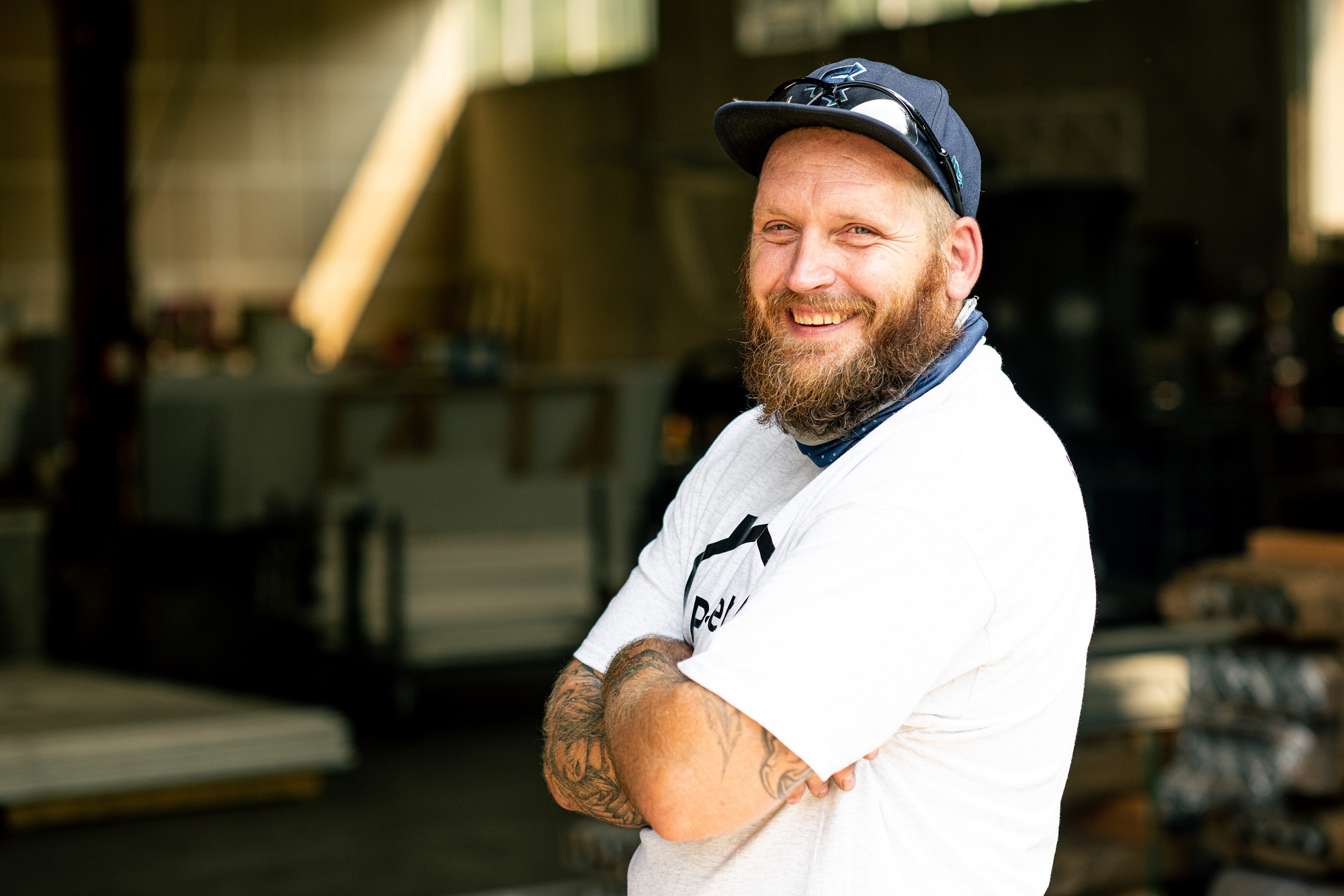 Since J.J. began working at Pallet in the spring 2020, he's become an integral part of the team. In a short time, he was promoted from manufacturing specialist to production supervisor. His leadership skills and genuine desire to help others made him a natural fit for the position. The role is more than just making sure everyone is working safely and efficiently. 
"Part of it is trying to figure people out, because I know how easy it is to just make a snap judgment on somebody and be done with it," J.J. explained. "I like to try to figure out what makes them tick and the best way to teach them so that I can get them to feel the best."
J.J. is a native of the Pacific Northwest who worked in construction and R.V. assembly before joining Pallet. At one point, he supervised a team of 16 people. J.J. described Pallet as an environment unlike others he's worked in: a family he didn't know he had. His outgoing personality has helped him easily bond with co-workers. Like many of them, he's experienced childhood trauma, homelessness and is in recovery.
He understands who they are and what they need. They can count on him even outside business hours, "They're my brothers, and they're my sisters. There's nothing I won't do for them. I don't care if they call me at one o'clock in the morning and I don't have to be up for an hour and a half. And they say, 'I'm struggling.' I got those calls. 'Bro, where you at? I'll be there in a minute.'"
J.J. takes his role seriously because of the positive impact our work has on the community. He's taken the words of Amy King, Pallet Founder and CEO, literally when she told staff that without them, someone spends yet another night experiencing unsheltered homelessness.
"My purpose is to hit whatever shelter production number they tell me to get. So that somebody doesn't have to sleep on the streets. That is my purpose now and to help people grow," J.J. shared. "They come in here; they're broken, they're just getting clean, just getting out. Doesn't matter what their story is. I'm trying to get it to where they understand that they're valued and that they're able — even if they decide Pallet isn't for them."
Despite his personal experience with homelessness, working at Pallet has been a learning experience as well. He now has a better understanding of the dangers women living on the street face and why the lockable door on our shelters is vital.
Sometimes in life, we have experiences that we don't fully understand until years later. J.J. had one of those moments during a company-wide meeting. Amy talked to the group about people helping others who aren't doing it for recognition. At that moment, an old memory came back to him. J.J. grew up in a tumultuous household, so he frequently ran away as a teenager. At one point while living on the streets, he slept by a hedge outside of a home. The heat coming from a nearby dryer vent kept him warm. The homeowner kept the dryer going at night for several weeks and left him food as well.
"I was 15 years old. How do you grasp that somebody is willing to do something like that for you? And it clicked to me that she had left her dryer on for me that month and a half I stayed there," J.J. said. "There's people that are in the shadows that are truly just trying to help. They don't want recognition for it."
J.J. is paying it forward and bringing the same approach to his role at Pallet.
Outside of work, J.J. enjoys spending time with his wife and kids, camping, and going to sporting events.
---
We no longer require resumes to work at Pallet. Here's why.