Pallet 2022 Impact Report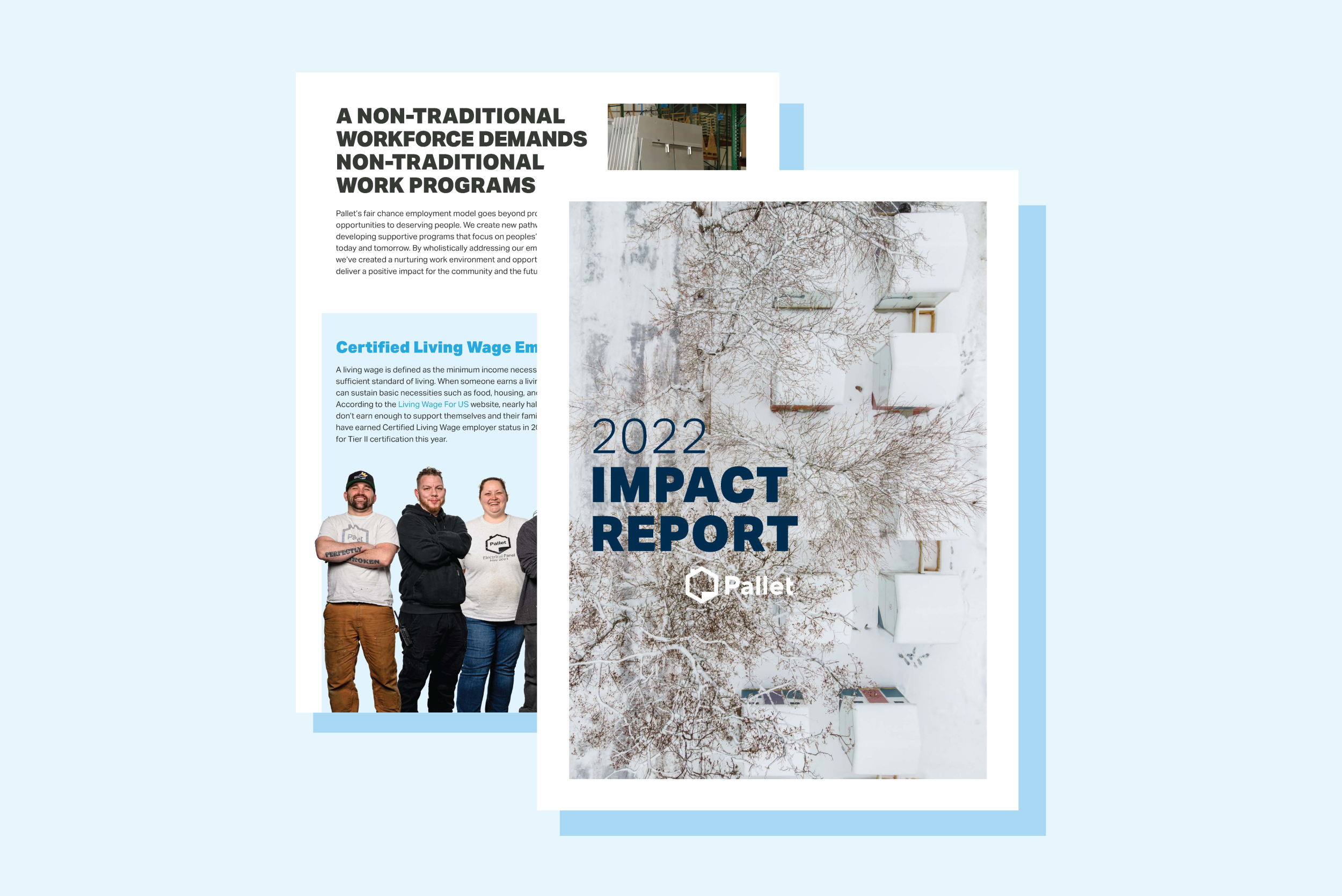 Pallet shelter villages fill an essential gap in the housing continuum, providing safe and dignified spaces for people experiencing homelessness to transition into permanent housing. Solving the homelessness crisis requires going beyond permanent housing, and offering temporary shelter with essential resources like food, water, hygiene facilities, transportation, and onsite wraparound social services.

In 2022, Pallet made an impact on our mission to end unsheltered homelessness. We expanded our footprint to more than 100 shelter villages in 19 states around the country, partnering with cities and local service providers to operate each village according to our Dignity Standards. We also launched our PathForward™ advisory services to develop custom solutions for cities to end homelessness. 74% of our lived experience team were promoted, and we established our first lived experience leadership team—their perspectives are vital in helping us design and build restorative communities.

This year we are expanding our network of shelter villages, and with each new opening, we get closer to our vision of a world where no one goes unsheltered. Read the full impact report below.