Proven safety: Rigorously testing and certifying our shelters  
Thorough and rigorous testing means our shelters can perform in varying extreme weather conditions—whether it's rain, snow, wind or heat, we know that residents of Pallet villages across the country are safe.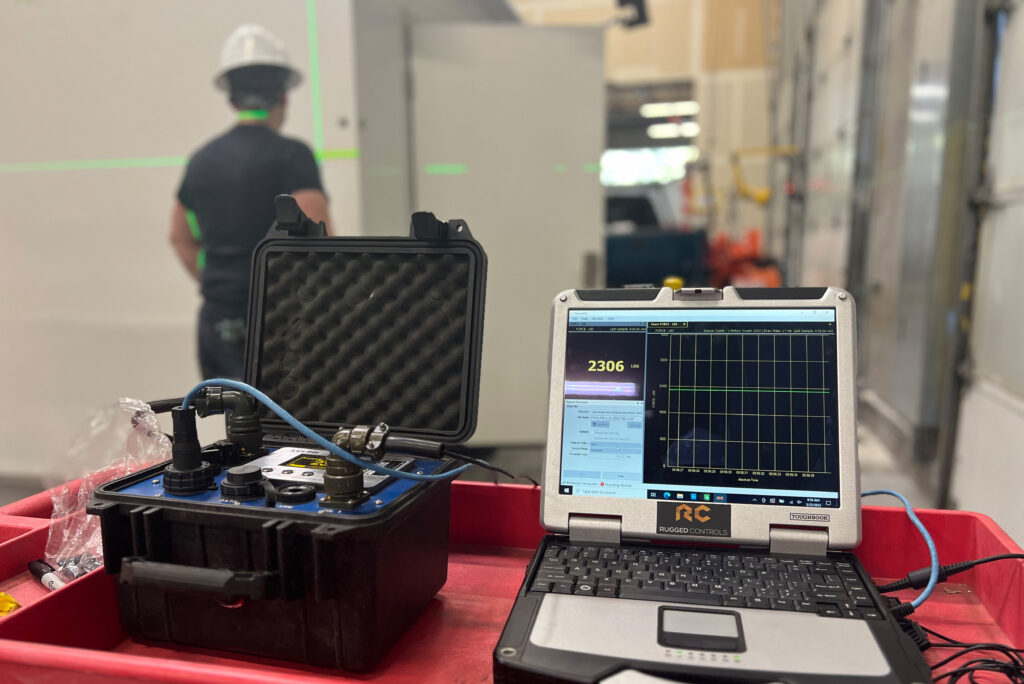 With thousands of Pallet shelters across the country, we're constantly gathering feedback on their design from customers. This information is crucial for our in-house engineering team. It allows them to understand what our shelters must withstand in the real world.
With that knowledge, they can design Pallet shelters to meet various demands, and rigorously test them onsite.
And yet, we don't stop there. We also third-party certify our shelters to truly validate their designs.
All this is critical because our shelters often go into storm-prone and extreme weather zones. They must reliably protect the residents who live in them, all while remaining cost-effective.
Our new S2 shelters illustrate our deep commitment to R&D. Building on our legacy of intentional, quality engineering, they advance our mission to offer safe, dignified housing for displaced and vulnerable populations.
Pallet S2: The next evolution
The S2 line is the next chapter in Pallet shelters, shaped and guided by those with lived experience. Designed to be stronger, easier to assemble, and even more comfortable, our S2 products reflect feedback from residents of Pallet villages, service providers who operate the villages, and our own lived experience workforce. 
This crucial input—gathered from all across the country—helped our engineers redesign interior features and simplify the structure, which in turn reduced costs.
Yet, their biggest focus was fortifying the S2s against intense weather. In doing so, they made the S2 shelter a reliable and universal solution for safe and comfortable living—virtually anywhere.
Engineered for the Real World
Whether it's tornado-force winds, intense snow storms or severe heat, Pallet shelters must be engineered to handle it all. Pallet villages exist in places that experience severe weather events and our shelters must provide protection in these challenging environments.
"In south Florida, you have 140 mile-an-hour winds. In Maine, we have to withstand 50 lbs of snow per square foot," says Pallet Engineer Trevor Russell. "We have villages in the deserts of California and the mountain towns of Denver."
Water is a tough culprit for any structure. To shield against it, the engineers designed the S2 wall panels without rivets, and improved the subframe's flashing and tension rods, eliminating even the smallest gaps where water might find its way in.
To maintain the S2's ability to bear maximum snow loads while simplifying the design of its roof, our engineers updated from a two-piece design to a mono-pitch roof.
The new roof and subframe work together to create a unique tensioning and compression system. This increases the wind speeds the shelters can endure. The patent-pending design allows them to transfer sheer force through their sidewalls, providing incredible strength so they hold up in tornado-like wind.
"Our goal was to create shelters that work in the entirety of the U.S. and Canada," Trevor says. Pallet shelters meet structural codes in nearly every state.

Rigorously tested onsite
Once Trevor and his team had created a prototype of the S2, they devised onsite tests to challenge it.
To test its waterproofness, they blasted it with a giant hose—inflicting an intense amount of direct water pressure all across the unit.
To simulate snow loading, they heaved sandbags onto its roof and measured the deflection of the panel.
And when it came to testing whether the shelter held together in the fiercest of winds, the team attached a winch and pulley system to the wall and plates to the shelter and pulled till they reached nearly 6000 lbs–nearly taking out a Pallet warehouse shop wall in the process
"The idea was to put sheer force along the walls and then see what fails," Trevor says. "We started getting worried that the wall of the shop was going to fail."
The S2 held up, withstanding the force of 155 mile-per-hour winds.
Third-party certified
Through this testing phase, the Pallet engineering team partners with a third-party structural engineering firm. These outside engineers are onsite to validate the tests and witness first-hand how the structures perform.
"We work with the firm to make sure our test design meets all the specs. Then, they review our testing data and make sure we pass whatever specifications we need to," Trevor says.
Once a shelter design passes all tests, the engineering firm awards it a PE stamp of approval, which is an officially recognized certification of performance.
Inspired designs
Trevor was the mastermind behind the S2's new wall panel designs and many other key features that make it our most weatherproof, comfortable yet rapidly deployable shelter to date.  
"The best part is when we get to jump into new R&D projects and start throwing ideas out in that early phase," he says. "We're doing things that haven't been done. So it's a big, exciting challenge."
The S2 line remediates feedback we heard from residents, service providers, city officials, and folks on the Pallet team who have experienced homelessness themselves.
"Working with our fair chance employees, it's fun to learn from them," Trevor says. "They've taught me new life perspectives. We're all not all given the same opportunities in life and it's important to give people chances."
With his dedication and the rest of our passionate in-house engineering and manufacturing teams, plus the invaluable perspectives of Pallet users, we'll continue delivering safe, comfortable shelter that give people a fair chance.