3+ reasons why cities need warming centers
October 14, 2021
As the temperature drops, people experiencing homelessness require warm areas to shelter. Traditional warming shelters are similar to congregate shelters – large, open-air rooms with cots, a blanket, and some basic amenities.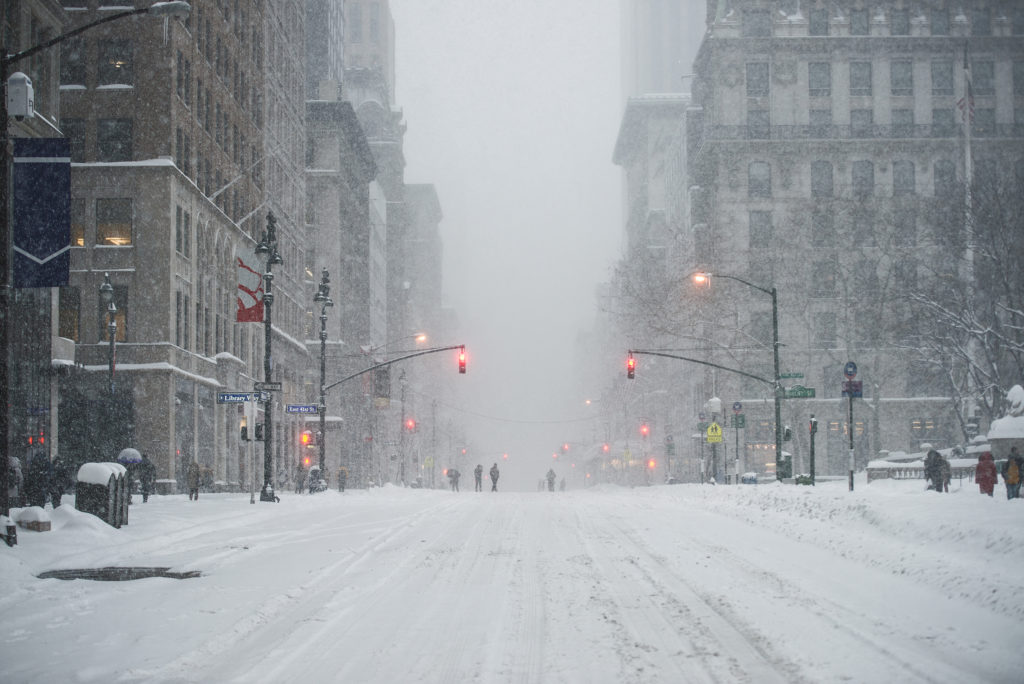 Why are warming centers important in the winter?
Winter brings an increased risk of hypothermia for people living in tents. Hypothermia starts to set in when your body loses heat faster than it can be produced.
Homelessness is always a crisis – but in winter the stakes are higher.
Inclement weather closes public buildings where people experiencing homelessness access resources, such as libraries, college campuses, or volunteer-led food pantries. When snow storms or hazardous conditions impede public services, people experiencing homelessness suffer.
Flu, the common cold, and other illnesses are also spread during wintertime. According to the CDC, flu activity peaks between December and February. Learn more about how winter affects homelessness.
Why are personal sleeping shelters important?
Warming centers get people inside as quickly as possible. But for personal reasons, some of these people require private space, or they may not accept shelter at all. Each person experiencing homlessness has their own story. Having personal space – just like in an apartment or home – allows people to develop their own routines.
Congregate or large warming shelters may not work well for people who have:
Experienced domestic violence, and are worried about running into past partners
LGBTQIA+ families that need a safe place to stick together
Irregular schedules, such as working graveyard shifts
Compromised immune systems
Pets that also need space to shelter, exercise, and food
Important survival gear they cannot abandon
Having a personal sleeping shelter is a good way to serve more of the population. 
Pallet is the leader in building transitional housing – "tiny homes" – for people experiencing homelessness. Our village model has been implemented across the United States in different climates, and has been tested to temperatures as low as -40°F while maintaining 70°F interior temperatures. 
Pallet shelter villages are a low-barrier option for people experiencing homelessness. Private sleeping shelters have locking doors, insulation, and optional heating and air conditioning. Many Pallet villages allow pets, too. All Pallet shelter villages are run by on-site service providers local to the community. Villages are a safe place to seek help for mental illness or substance use disorders.
Learn more about Pallet shelter villages.
What services should warming centers have on-site?
When harsh weather continues for weeks or months, everyday services become more important. On-site facilities can help people experiencing homelessness with:
Laundry facilities
Lockers to store belongings
Clean bathrooms with warm, private shower stalls
Charging stations for cell phones and electronic devices
A dining center to eat and pick up pre-packed snacks
Water bottle refill stations
Pallet shelter villages are designed as an all-encompassing community for residents who shelter there. Local service providers work with people experiencing homelessness who live on-site. Residents have access to bathrooms, hand-washing stations, dining facilities, electricity, heating, and more.
What is good to donate to warming shelters?
Each warming center has different needs, so it's always a good idea to check before starting a fundraiser or making donations. Call ahead and ask if they are taking:

Backpacks
Bottled water
Packaged snacks, such as granola bars or apple sauce
Waterproof gloves, jackets, and boots
Hand and foot warmers
Wool socks
Disinfectant supplies
New underwear
Blankets
Better serve people experiencing homelessness in your area by planning ahead this winter. Warming centers and private shelters should be used to reduce the risk of hypothermia and illness.
Get Started
People experiencing homelessness deserve a safe and dignified space this winter.
Learn More
More on Pallet's employment model:
Five tips to become a second chance employer
FAQ's about becoming a second chance employer
Resume Not Required