How Pallet provides a transitional step to permanent housing
September 17, 2021
The path to stability out of homelessness begins with a safe place to sleep and a supportive environment.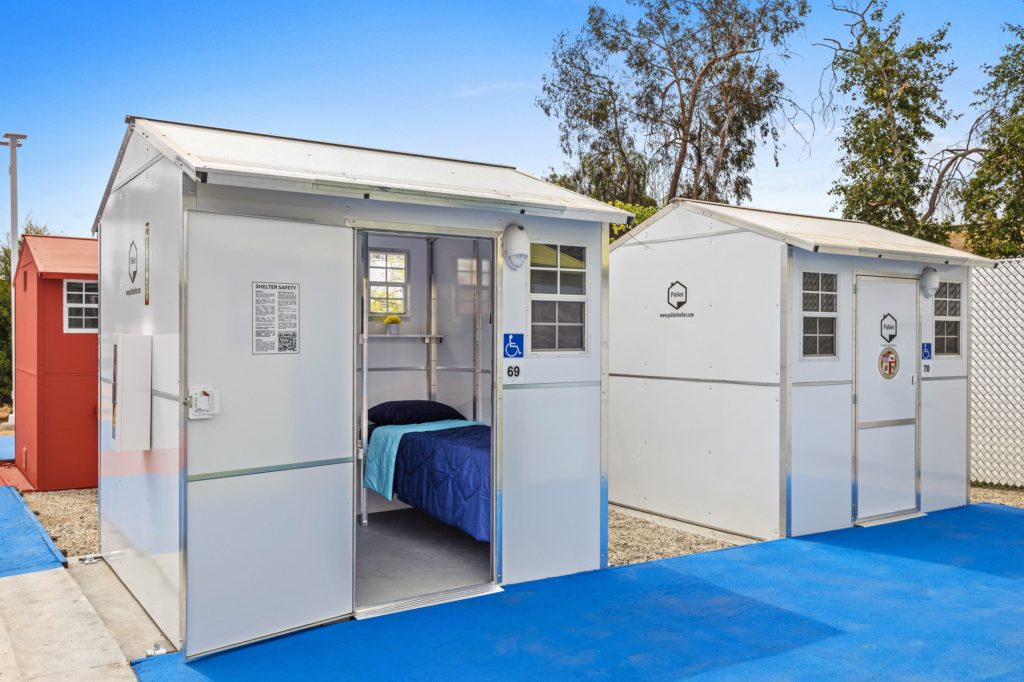 At Pallet we envision a world where no one goes unsheltered. Our mission is to unlock possibilities by building people-first restorative communities. Pallet shelter villages operate in several states across the U.S., with more than 3,000 beds and counting.
As a social purpose company, Pallet puts people above making a profit. We have a twofold objective: build equal opportunity access to housing, and employ a nontraditional workforce. We believe potential, not history, defines people's futures. More than 80% of our employees are formerly homeless, in recovery, or previously involved in the justice system. Manufacturing specialists such as AJ and Josh have both taken different paths in life, but it's led them to Pallet — a place where their lived experience is valued, and their input is crucial.
Why address homelessness?
Homelessness is a humanitarian crisis. We're responding to this emergency with solutions built fast, at scale. According to the most recent count, 580,466 people were experiencing homelessness across the nation. Unsheltered homelessness is up 30% since 2015. Pallet shelter villages address this growing issue and are a stepping stone to permanent housing. They combine dignified shelters with 24/7 case management from local service providers. Partners, pets, and possessions are welcome.
Pallet shelter village features:
● 64 sq ft and 100 sq ft shelters with locking doors and windows, electric outlets for personal devices, vaulted 9-foot ceilings, climate control, and more
● Access to on-site case managers, housing navigators, and mental health counselors
● Meals, private shared bathrooms/showers, and laundry facilities
● Outdoor community space
The path to stability begins with a safe place to sleep and a supportive environment.
A Pathway to Permanent Housing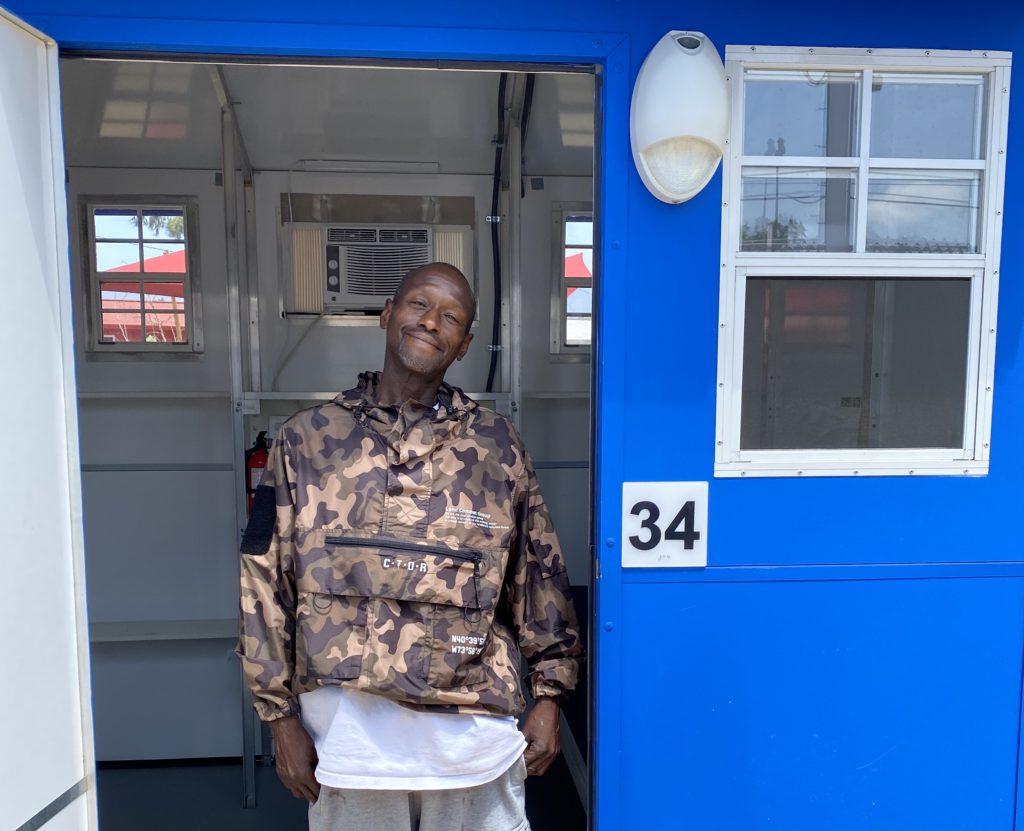 John moved into Chandler Blvd. Tiny Home Village in Los Angeles earlier this year. After being unhoused for five years, John was finally able to stabilize his life.
"The tiny homes facility offered me opportunity to just like get my head together and the beautiful part of it was that I didn't have to get up and go to roll call. I didn't have to — you know of course there's rules in anything you do, but it allowed me the space and the time to do it at my pace," he shared.
Hope of the Valley Rescue Mission is the service provider at Chandler Village. Their Navigation Center connected John with a job as a forklift operator. At the end of August, John left Chandler Village to move into his own place. It was an emotional moment when he received the keys and entered his apartment for the first time.
There are tens of thousands of John's across the country who are ready to rebuild their lives. They need an opportunity. Pallet shelter villages provide that crucial step.