Oakland addressing homelessness with Pallet shelters
November 30, 2021
Lakeview Village case managers are providing trauma-informed care as residents work towards moving into permanent housing.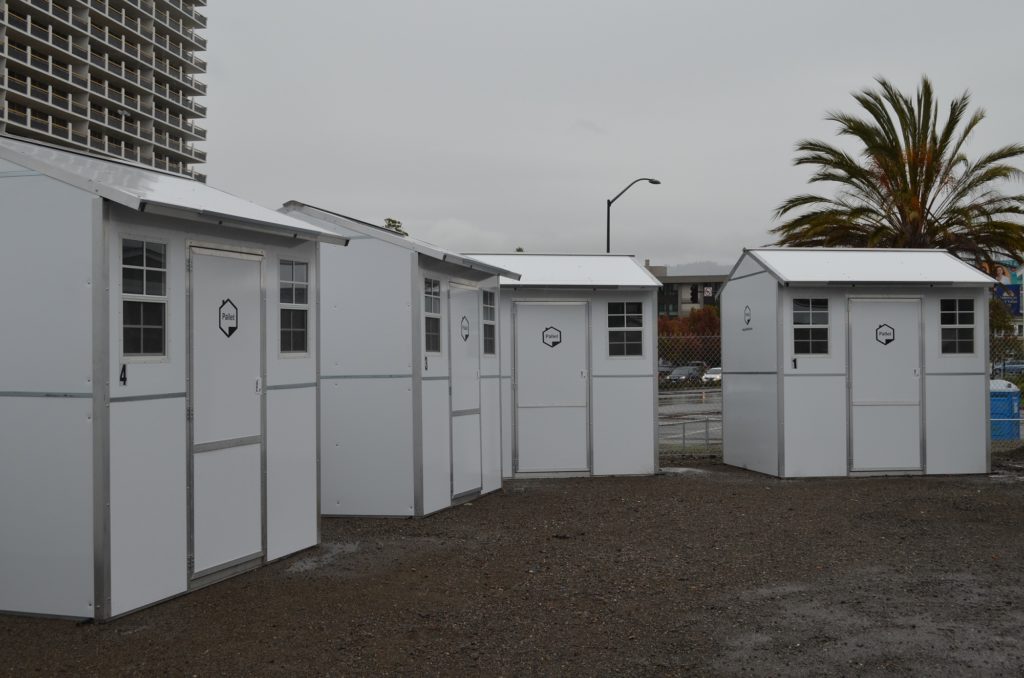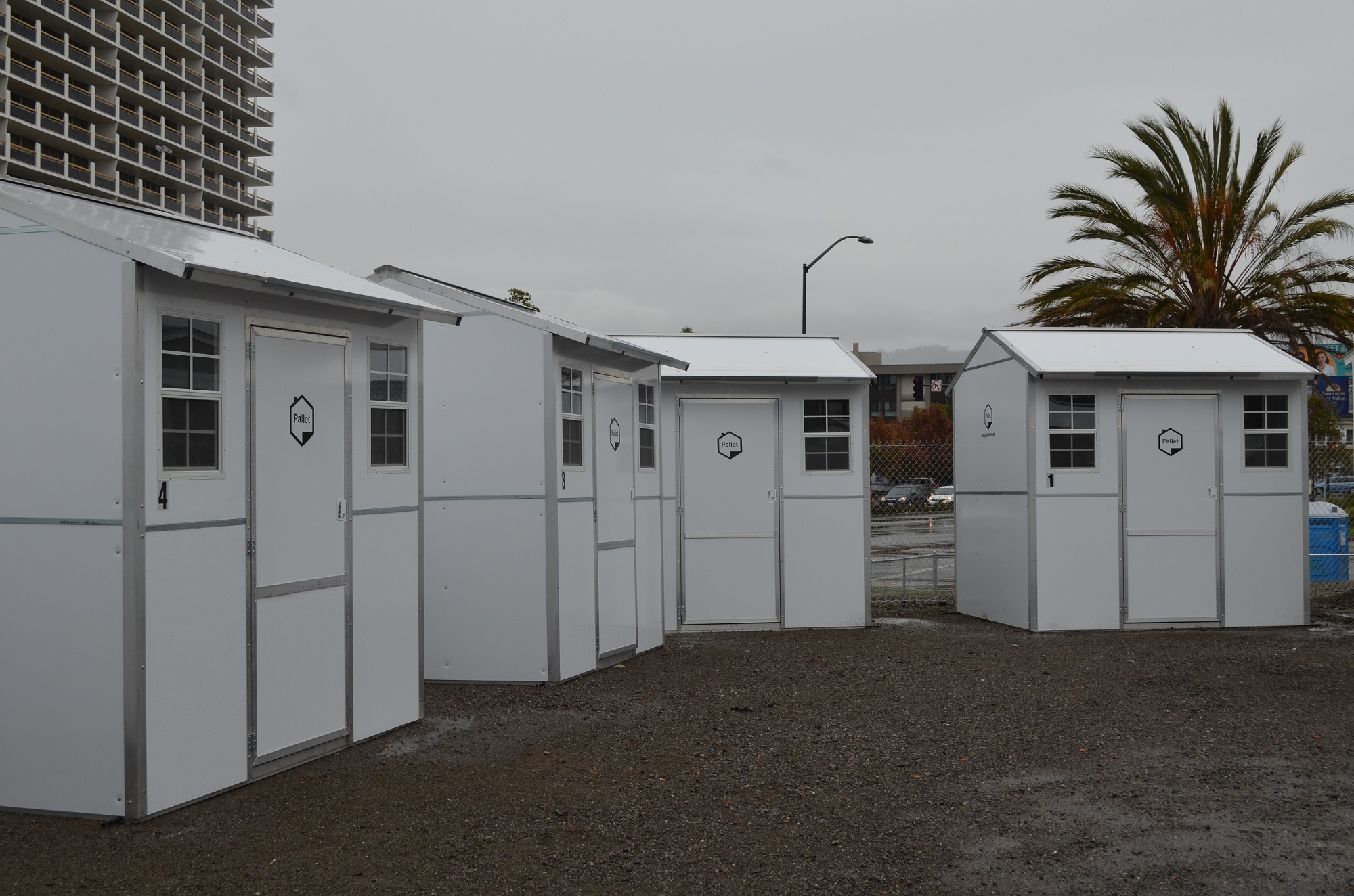 Oakland City Council President Nikki Fortunato Bas officially introduced Lakeview Village to the surrounding community on a rainy Monday morning. Neighbors eagerly walked through the village to see the new addition. The day's weather reinforced the value of Pallet shelter villages for people experiencing unsheltered homelessness. Living outside means exposure to the elements, from rain to snow to extreme heat. Our shelters provide protection, security, and dignity.
Lakeview Village is located on city-owned property near Lake Merritt. It's a first-of-its-kind solution to addressing homelessness in Oakland. The parcel on which it's built is slated for future development, but rather than letting the land remain unused while people slept outside, city officials created an innovative and compassionate interim solution.
Residents are staying in Pallet shelters with the following amenities: a foldable bed, personal climate control, windows, electrical outlets to power personal devices, shelves, space for storage, a fire extinguisher, and a locking door. They'll also have access to meals, bathrooms, and showers. Each shelter is single occupancy. Residents also have access to a community room that contains a mini kitchen. Housing Consortium of the East Bay (HCEB) is the service provider for the site.
HCEB Program Manager for Lakeview Village Kevin Cockerham said once residents get settled, they'll focus on getting people "document ready." HCEB case managers will help residents get replacement identification cards, birth certificates, and social security cards. Housing navigators will assist them with finding a permanent place to live. Social services are also available.
"We are making sure that we're providing trauma-informed services, harm reduction services around three areas: health, mental health, substance, and other health and wellness issues," Nikki explained. "Secondly, economic issues. There are many reasons why people become homeless even when they're working."
Kevin is excited about the opportunity to help the new residents of Lakeside Village. He's worked at HCEB for two and a half years and is proud of his work assisting people in finding permanent housing. He's learned his position requires empowering the people he's working with and being a life coach as well.
"A lot of people don't believe that the hard work is going to get them to where they want to be," Kevin shared. "So I'm just like that crutch, that backbone for them. 'C'mon, let's keep pushing, keep pushing.' Then when something happens, I just bring it to them like, 'Look what you did. You were successful in this.' That's a part of where we want to go, of our goals."
There isn't a set timeframe for how long people can stay at Lakeview Village. Because each person's situation is unique, they'll be on individualized plans.
More village news:
New Beginnings Pallet shelter village opens in Arkansas
Pallet shelter village opens in Everett, WA
Community check in: Riverside, California