Pallet shows business can be a force for good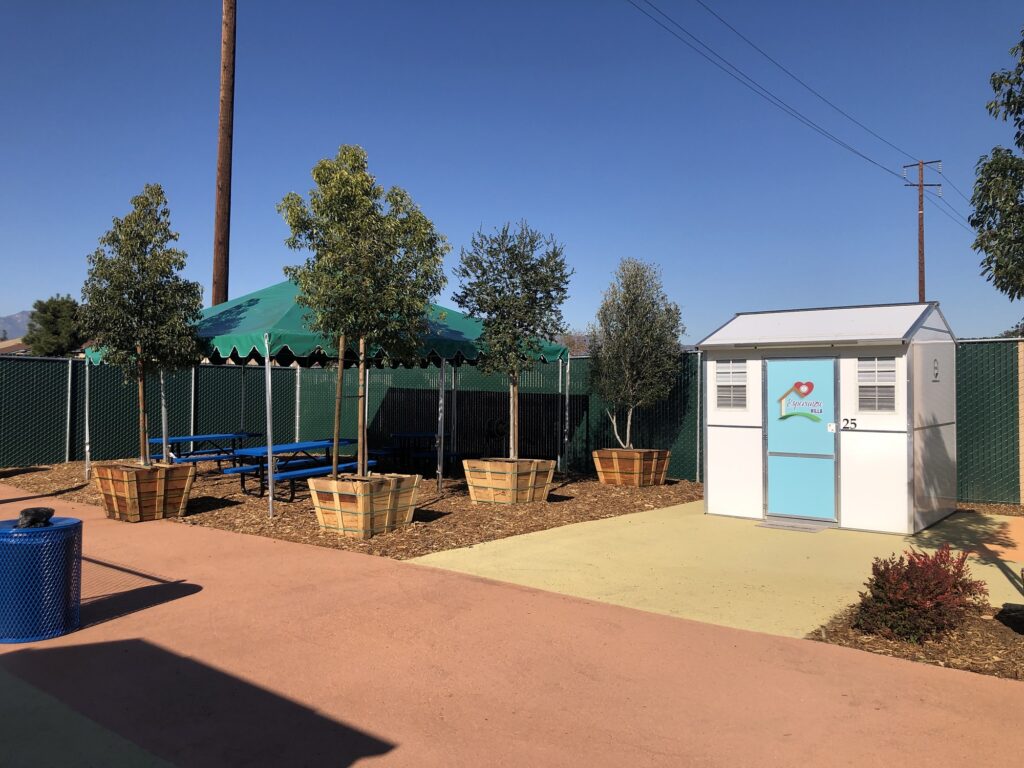 Pallet envisions a world where no one goes unsheltered. Our villages provide people experiencing homelessness the dignity of personal space in a healing community environment. Because we're a Social Purpose Company (SPC), we can respond to this emergency with solutions built fast, at scale. SPC is the Washington state equivalent to a B corporation. We use profitability to expand our impact. Pallet's social purpose is to unlock possibilities by building shelter communities and employing a nontraditional workforce.
Why SPC vs. Nonprofit
We recognized the scale needed to be successful in ending unsheltered homelessness required a market-based solution. So we brought on investment partners to front-load the resources necessary to rapidly meet the needs of the ever-growing homelessness crisis across the country. Doing so allowed us to buy materials, secure a factory, hire staff, and more. Today we have more than 60 villages across 11 states with more than 100 employees. The investors on this journey understand Pallet is a social enterprise with the mission being the driving force, not substantial returns on profits.
"As a social purpose corporation, profit is not our first priority," said Amy King, CEO of Pallet. "We exist because communities cannot quickly build enough affordable, permanent housing to meet the needs of their residents. This investment will ultimately help those cities and towns address the unsheltered homelessness crisis."
Recently Pallet received $15 million in funding to help us expand the number of communities that want to address homelessness. The round was led by the impact investment firms DBL Partners and Citi via the Citi Impact Fund, with participation from six total firms.
Investment isn't solely monetary. Autodesk donated a suite of programs, including AutoCAD, Revit, Inventor, and more, to Pallet through the Technology Impact Program. Our engineering department uses the software. Jennifer, who used to be a Manufacturing Specialist and is now Safety and Human Resources Specialist, is excited about new tools funded by the investment.
"I was excited to hear about the new Rivet guns," Jennifer shared. "We could get our job done quicker. We're able to hire more people to help build this company."
Building a Workforce
More than 80 percent of Pallet employees have experienced homelessness, incarceration, or substance use disorder. Gaps in employment and other barriers can prevent people from these backgrounds from securing a job.
Nearly one in three Americans have a criminal record, and even a misdemeanor or arrest can create a lifetime of barriers to employment. A Prison Policy Initiative analysis showed "the unemployment rate for formerly incarcerated people is nearly five times higher than the unemployment rate for the general United States population." Another analysis showed "formerly incarcerated individuals tend to experience joblessness and poverty that started long before they were ever locked up." Stable employment through a living wage job can help break this cycle.
As a second chance friendly employer, we believe potential — not the past — defines people's futures. People who have had to live outside, navigate the prison system, or are in recovery are intelligent, resilient and have excellent survival tactics. Those skills can be used in a business setting. (*We now describe our hiring practices as fair chance employment. Learn why we changed our language here.) 
Pallet is committed to creating opportunity for others who have been overlooked. Having a dignified place to live and access to social services improves one's chances to transition to the next step. Second chance employment, or in some cases a first chance because of circumstances, creates a pathway to a different future. Lifting people up is the definition of our company name and reflects our values.
"The more you help the people at the bottom, the more you're helping everybody," said Amy. "Because everybody is responsible for that person at the bottom."