PathForward™ develops programs in Colorado and West Virginia to end homelessness  
By creating custom work plans tailored to the unique challenges faced by city leaders in Northglenn, CO and Huntington, WV, Pallet's PathForward team proves that solving unsheltered homelessness is only possible by addressing the root causes.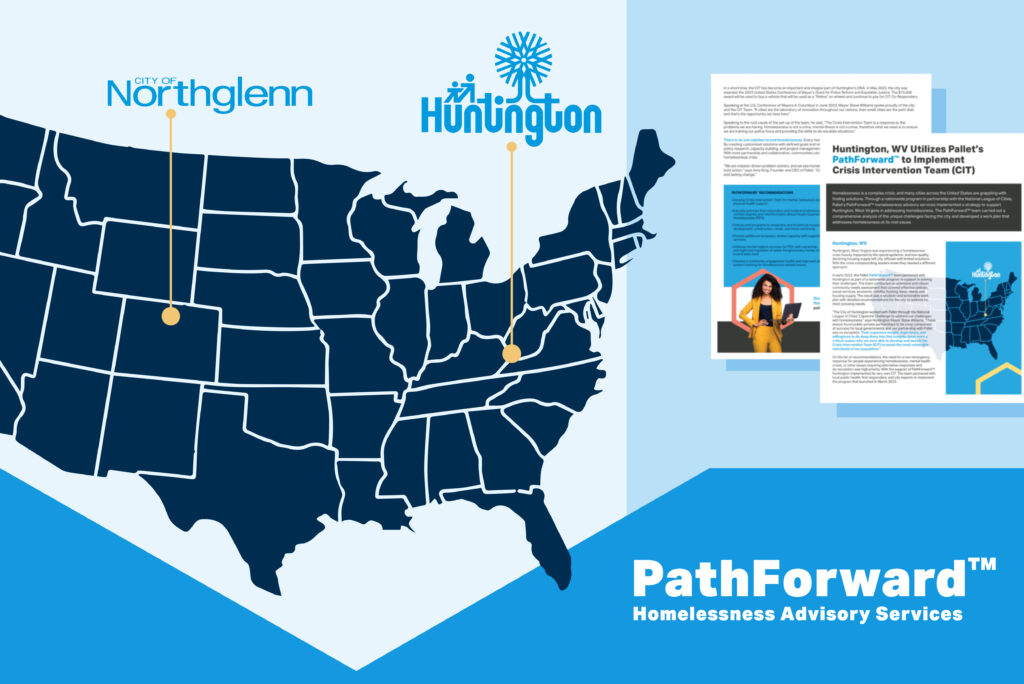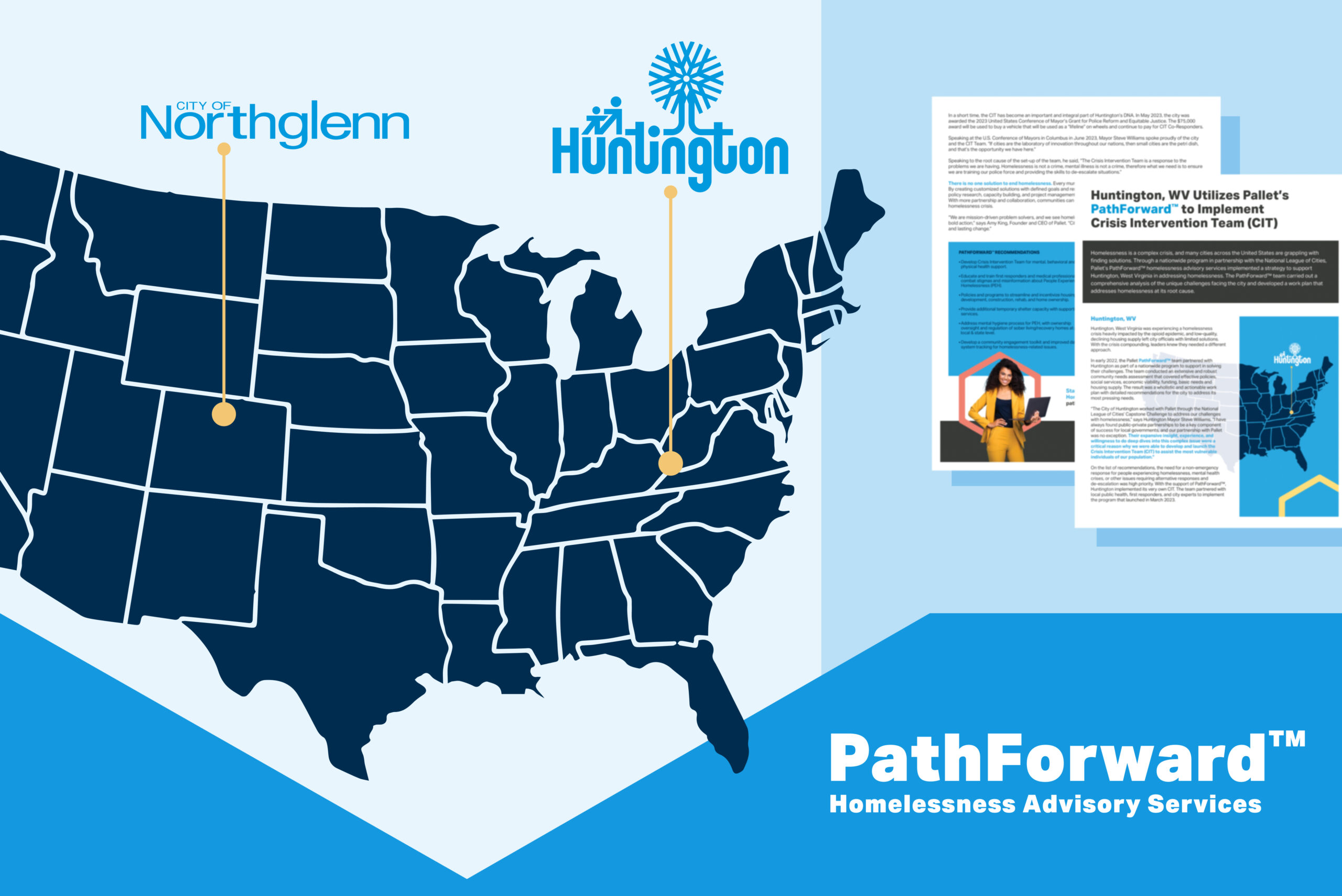 Pallet's PathForward homelessness advisory services was created to aid cities in identifying their unique homelessness crises and developing plans to directly address their root causes. As part of the National League of Cities' Capstone Challenge, the PathForward team partnered with Huntington, WV, and launched a Crisis Intervention Team (CIT) to assist the city's most vulnerable community members. 
Mere months after the CIT was established with the help of local public health experts, first responders, and city leaders, it has become an integral part of Huntington's homelessness response network. The city was awarded with the 2023 United States Conference of Mayor's Grant for Police Reform and Equitable Justice, using the $75,000 to buy a vehicle used as a "lifeline on wheels" and continue to fund the CIT Co-Responders team.
1,300 miles away in Adams County, CO, the city of Northglenn confronted different barriers in effectively resolving their homelessness crisis. While city officials had already implemented programs to aid Adams County's homeless population, they encountered obstacles connecting to Colorado's larger governing bodies and scaling solutions already put into place on a city level.
In February 2022, PathForward stepped in and set a plan in motion to facilitate the development of emergency shelters—aiming to provide refuge for Northglenn's homeless residents and help them in the transition to more permanent housing solutions. This endeavor took many steps including identifying viable sites, finding suitable service providers, and ultimately presenting the plan to Colorado leaders working to end homelessness.
Pallet introduced PathForward because there is no one solution to end homelessness: each municipality and community have their own specific needs. We are motivated to utilize our experience building interim shelter villages and coordinating with service providers across the country (and now Canada) to help cities cultivate better solutions to fit their diverse needs.
Download the following case studies to learn more about our work in Huntington and Northglenn. To read about our services and how we can assist your city in ending unsheltered homelessness, visit our PathForward page.