Always protecting family: Lynette, BooBoo and RaRa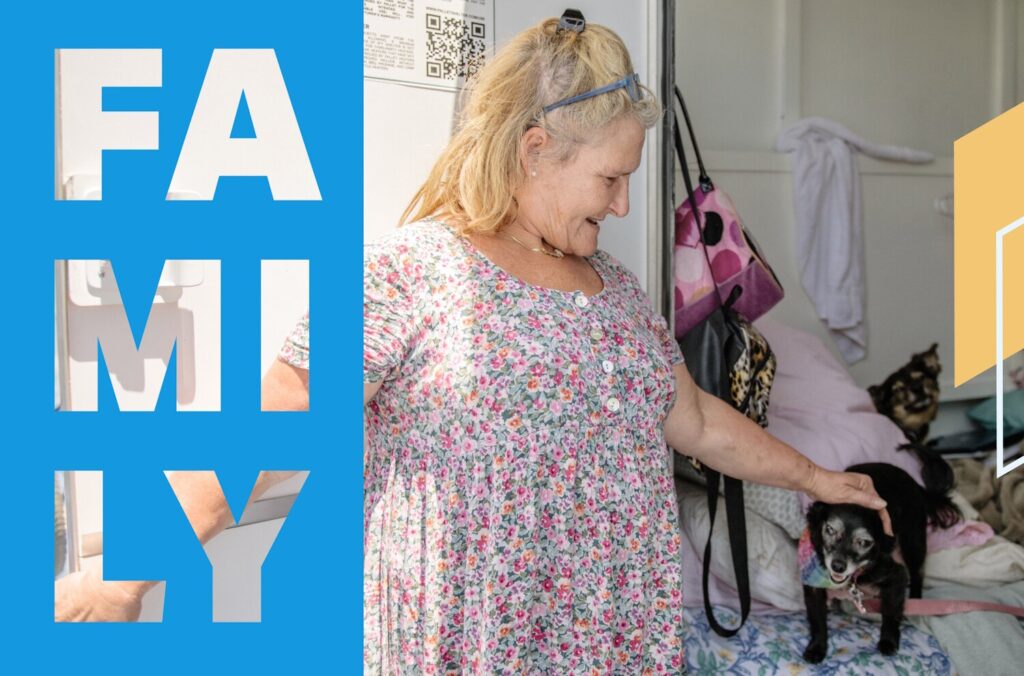 California is home to Lynette. She grew up in the San Fernando Valley, eventually adopting BooBoo, a Pomeranian mix. BooBoo has been with Lynette for 13 years, with RaRa being born soon after.
A few years ago, Lynette and her pups lived in a house in Los Angeles. When a man forged quitclaim deed on her property, she lost her house.
Lynette moved onto the streets. She started off in a motorhome with her previous boyfriend, but she couldn't handle the uncleanliness. Mostly, she despised the rats.
By moving into her truck, she controlled the space. But it wasn't easy – especially during summer heat waves; the car became miserable and suffocating.
"I didn't want to be out there, that's for sure," Lynette said.
BooBoo and RaRa became her protectors. Alert and ready to bark, they always knew when someone was unwanted near the truck. Nobody would try to open the doors. Lynette lived in her car for four years – losing track of time. She slept her days away, eating dinner late at night, missing sunrises and sunsets.
"It's hard to get on your feet once you've dropped off," she said. "We're all lonely out there. It's not an easy place to be. When you have pets, you're not so alone anymore."
The idea of living in a mass shelter never appealed to her. BooBoo and RaRa are too protective, and Lynette worried about strangers sleeping in nearby cots. Her truck had privacy: locking doors and guard dogs.
"I don't think I'd ever go to those [mass] shelters," she said.
Lynette eventually got into a Pallet shelter village with her own space to sleep, a locking door, and a secure area for the dogs to play. BooBoo and RaRa have their pick of dog beds – but they prefer cuddling close. RaRa sleeps curled next to Lynette's head, right on the pillow. During the day, the dogs go on long walks, and explore in the grass.
"[The shelter] has given me a really big stepping stone. I realize it's nothing permanent, but it's a stepping stone to get my housing and get me out of here," she said. "It's got me grounded again, where I can see the important things."
After moving into a Pallet shelter village, Lynette began to plan: schedule surgery for her feet and neck, find a permanent place to call home, keep the dogs happy, and go back to school.
As she works toward her goals, she knows BooBoo and RaRa have played an enormous role in her life.
"If I didn't have them, I don't know what I would do. I probably wouldn't be sitting here – I probably would've just ended it all if it wasn't for my pets. I know I can't because I have them. They're my whole soul – my purpose – right now."
Learn more about building the right shelter for people and their pets