Bathrooms For Your Village
Complete your village with a hygiene center. Pallet builds easy-to-clean community bathrooms for your village. With our 100 sq. ft. unit, you can select a configuration of showers, toilets, and sinks for your community.
why pallet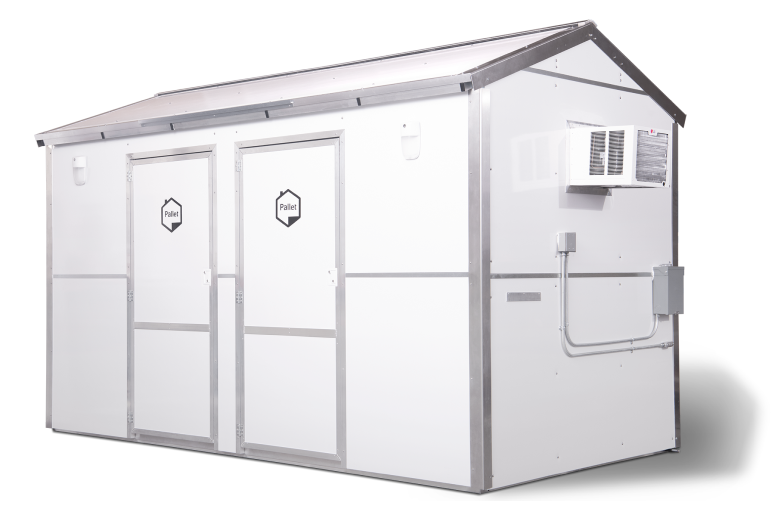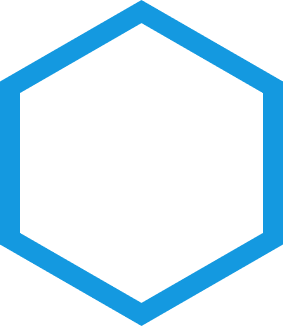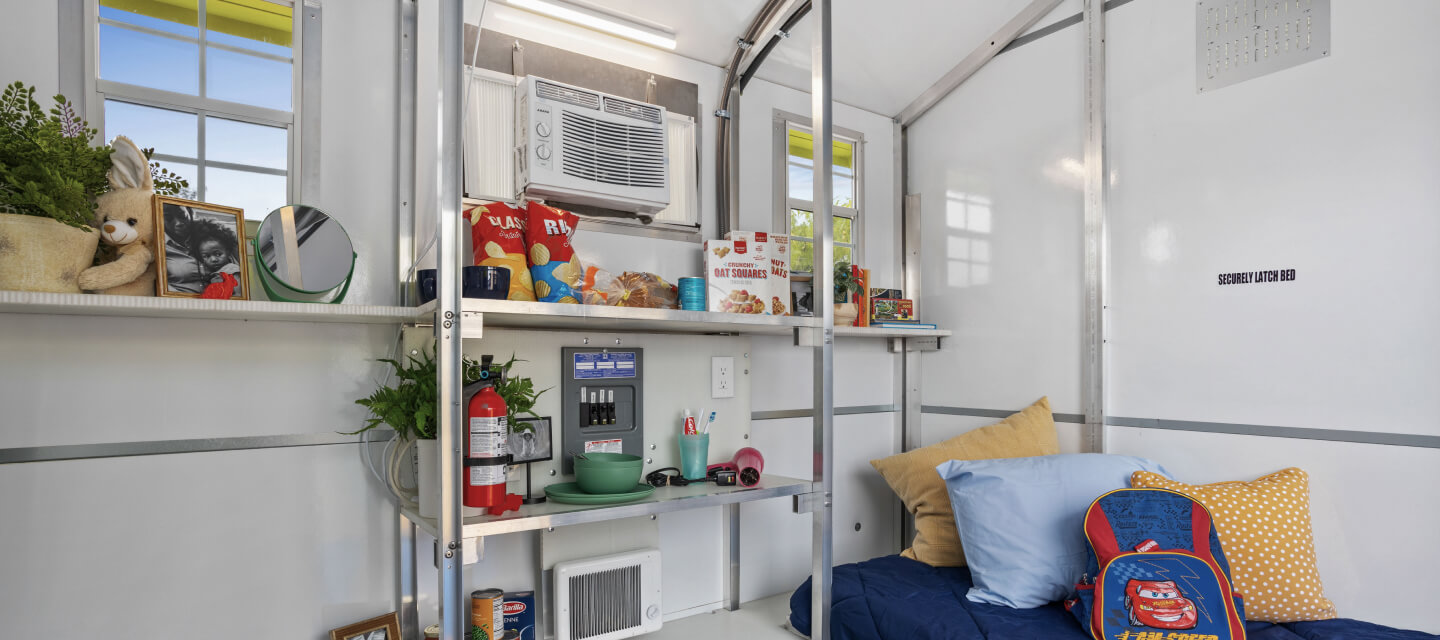 Details & Specifications
Standard Features
Safety
Warranty & Certifications
Assembly & Storage
All materials of construction are non-organic, reducing mold, mildew, and bedbugs
Exterior light

– 2 Photocell controlled LED

On-demand electric water heater
Two 120V convenience plugs
AC/Heater (LG unit: heater

–

3,850BTU, AC – 7500BTU)

Exhaust fans

– two 70 CFM with humidity sensors

Two towel dispensers

Interior lights

– two 4ft LED strip lights
Easy to clean and sanitize materials that resist mold, rot, and pets
Independently inspected and approved by local Fire Marshall
Standard limited warranty
Certified to withstand 110mph wind
Certified to withstand 25lbs/

ft

2

snow load
Structure comes fully assembled
Plumbing fixtures installed onsite
Must be connected to electrical power source, water, and sewer
Cost-Efficient
Unlike on-suite bathrooms, which require costly plumbing, long periods of time for construction, and ongoing maintenance expenses, Pallet's centralized bathrooms can be installed in less than one day with minimal ongoing maintenance requirements.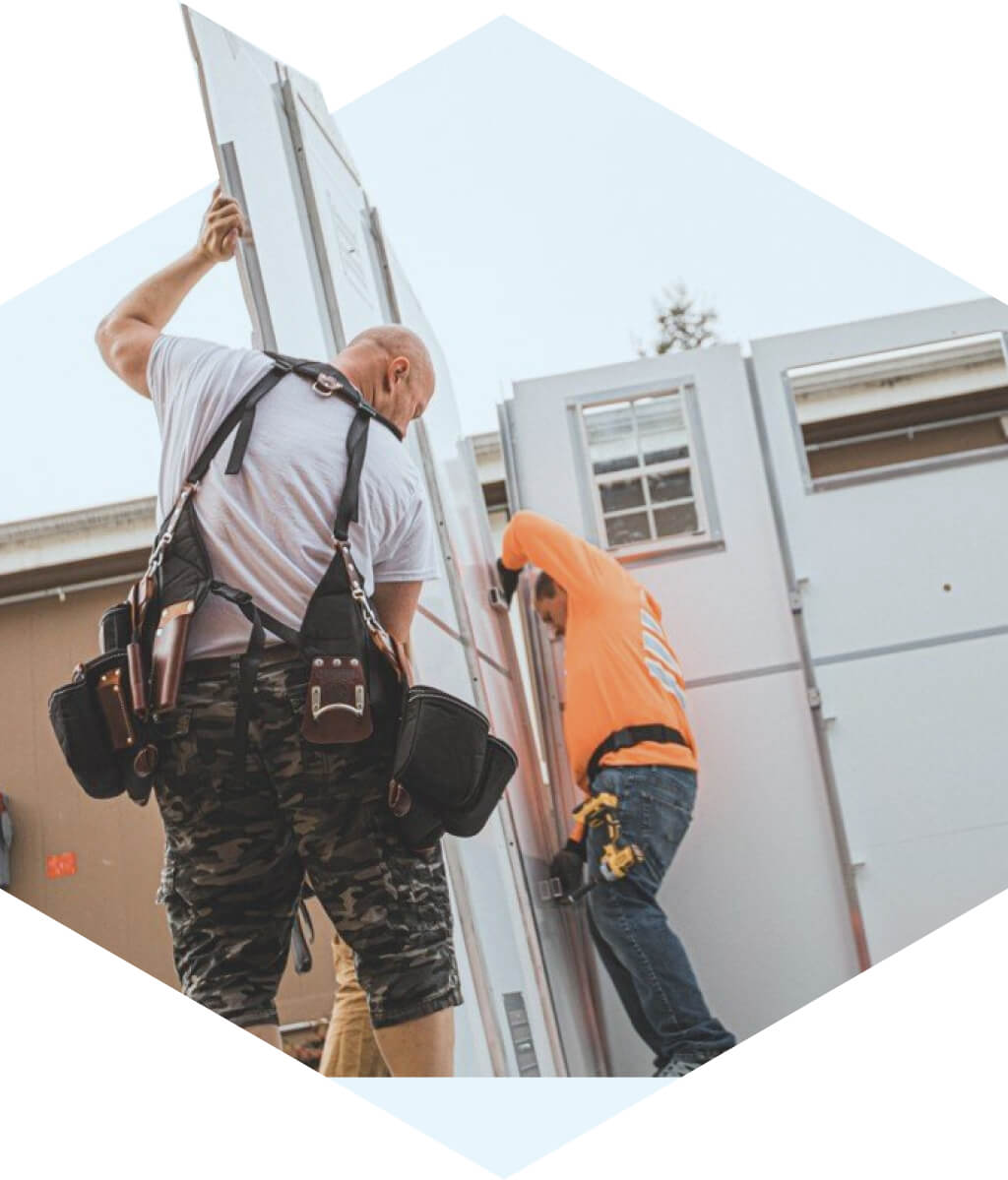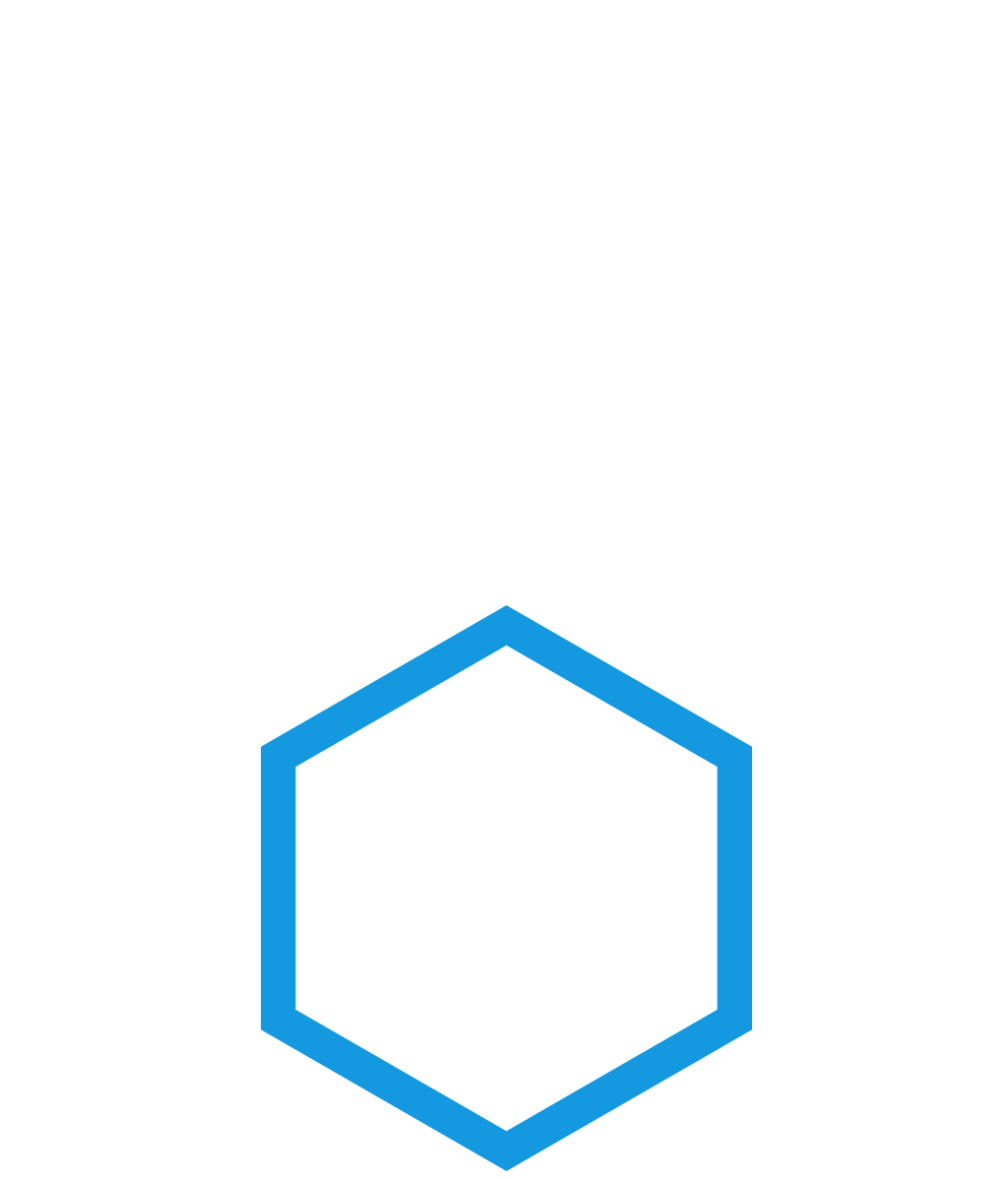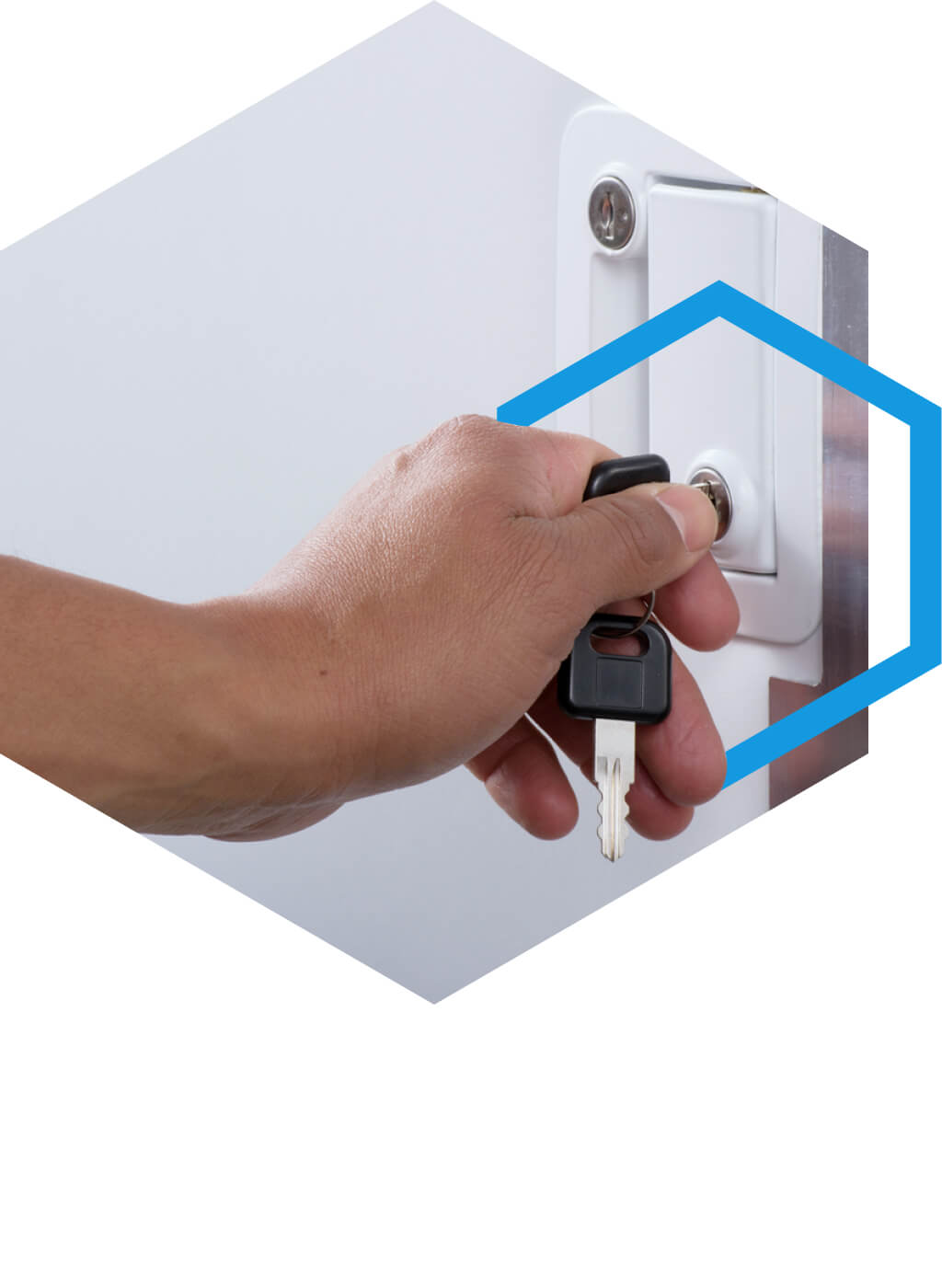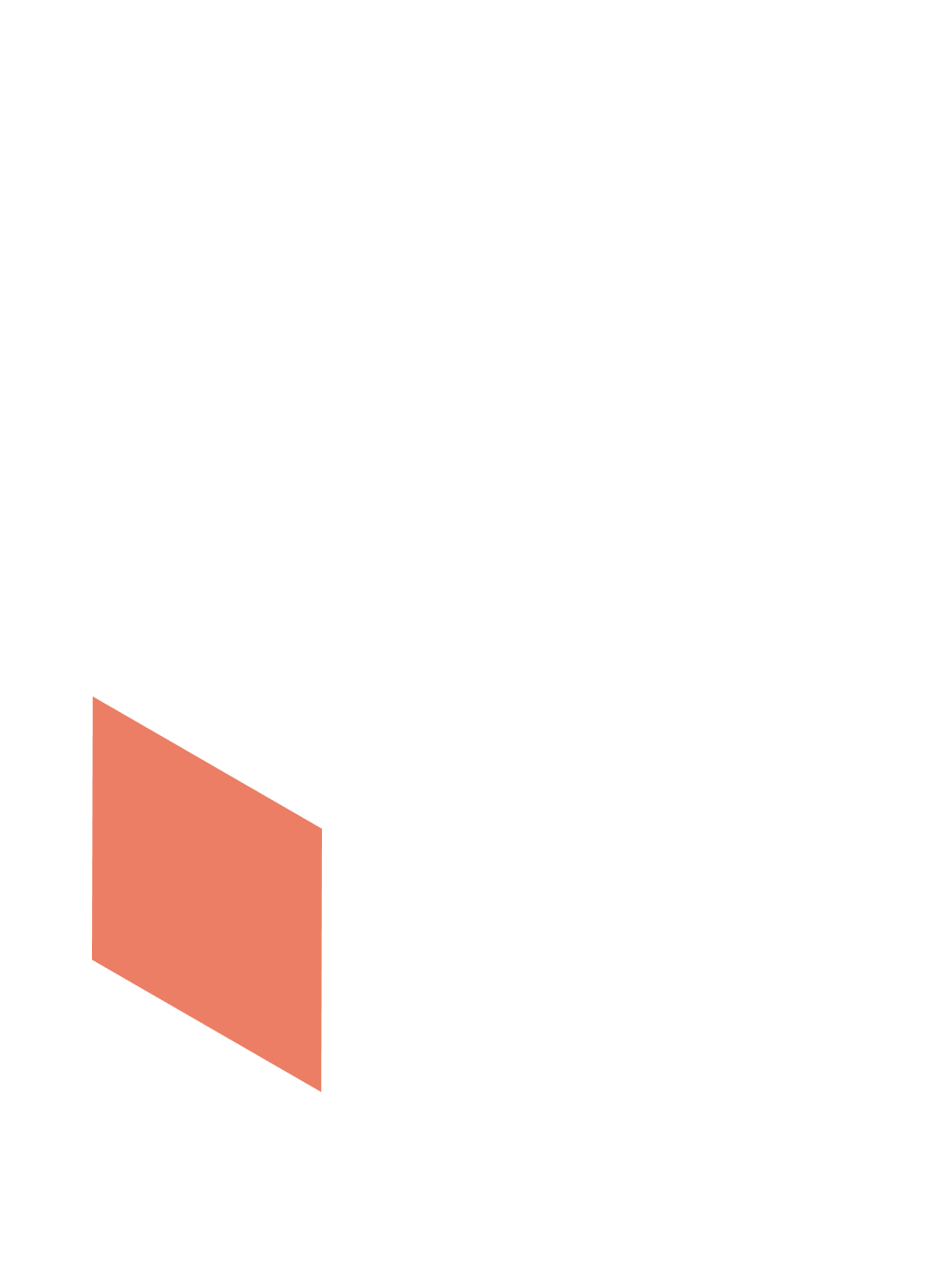 Private
Having a safe, private space to clean up is one element of our commitment to creating dignified communities. Each bathroom has a combination of large sinks, porcelain toilets, and private showers within the privacy of a personal unit.
Cleanable
Each floor plan is easy-to-clean and -sanitize from wall to wall. Choose between two stalls with a toilet, shower, and sink in each stall, or a full ADA setup with a half bath. A tankless water heater assures that hot water will be readily available.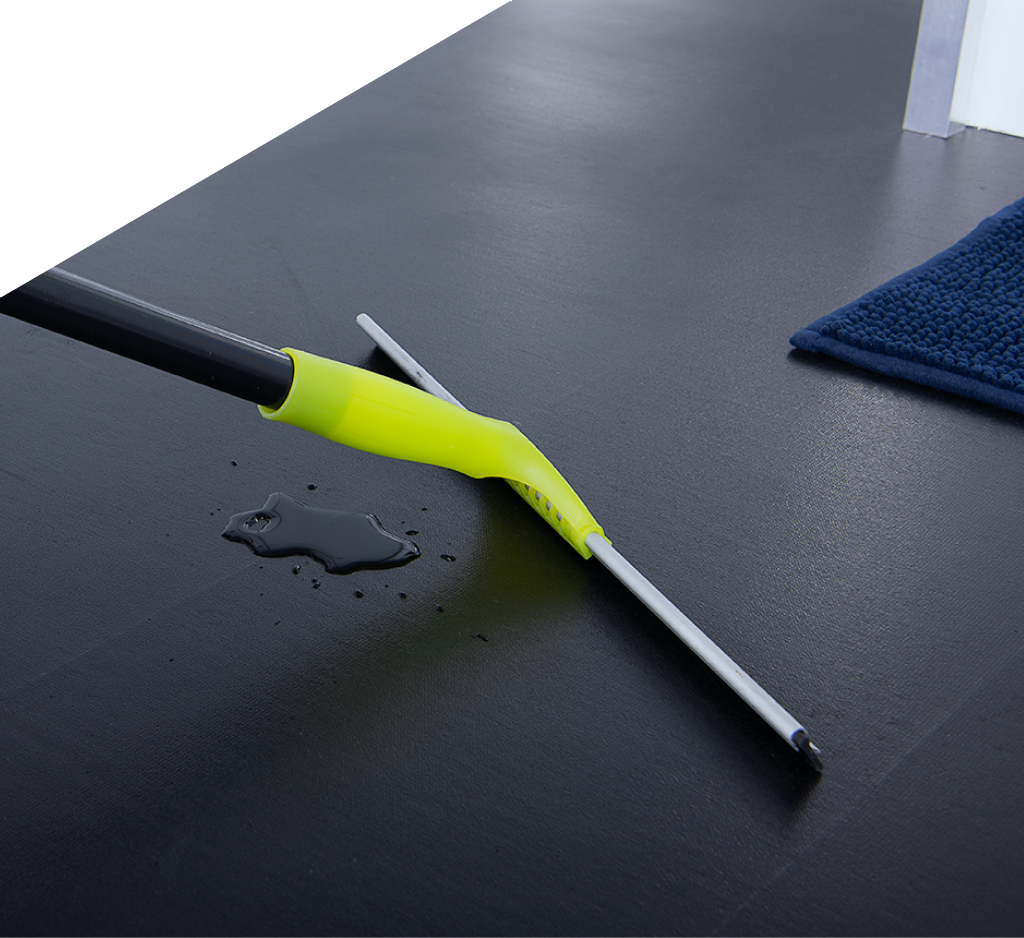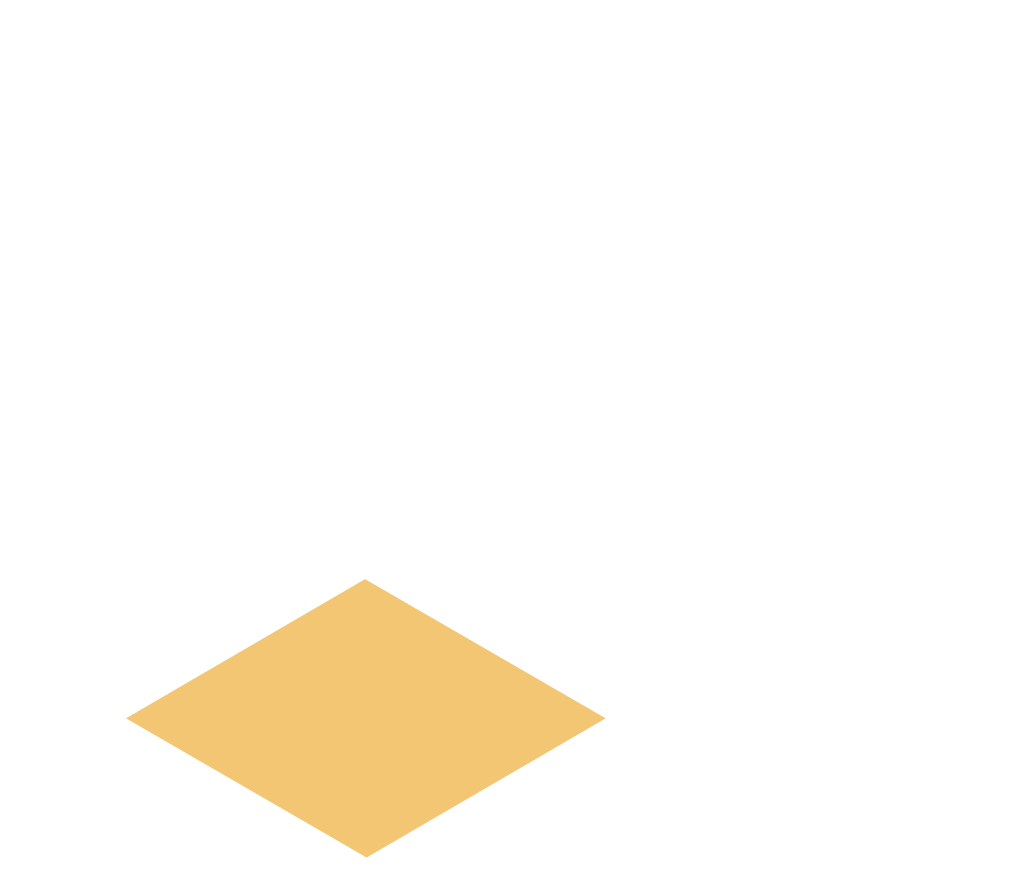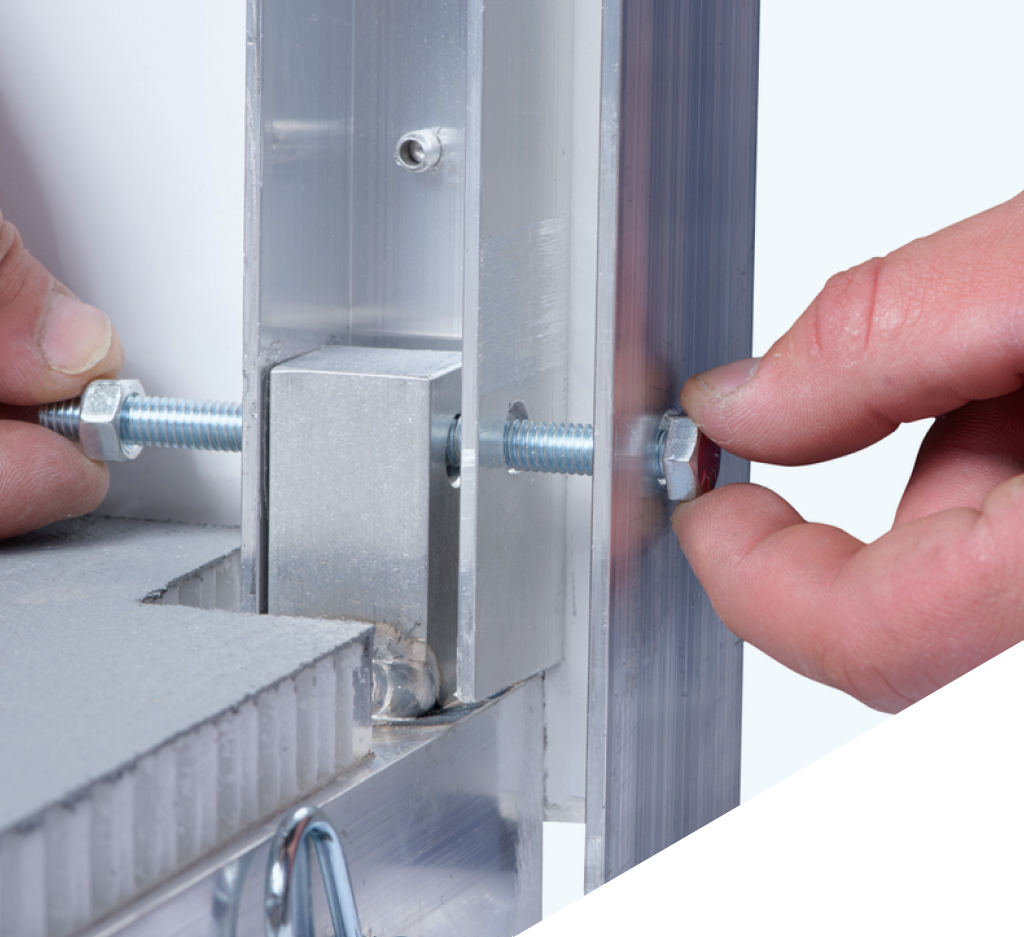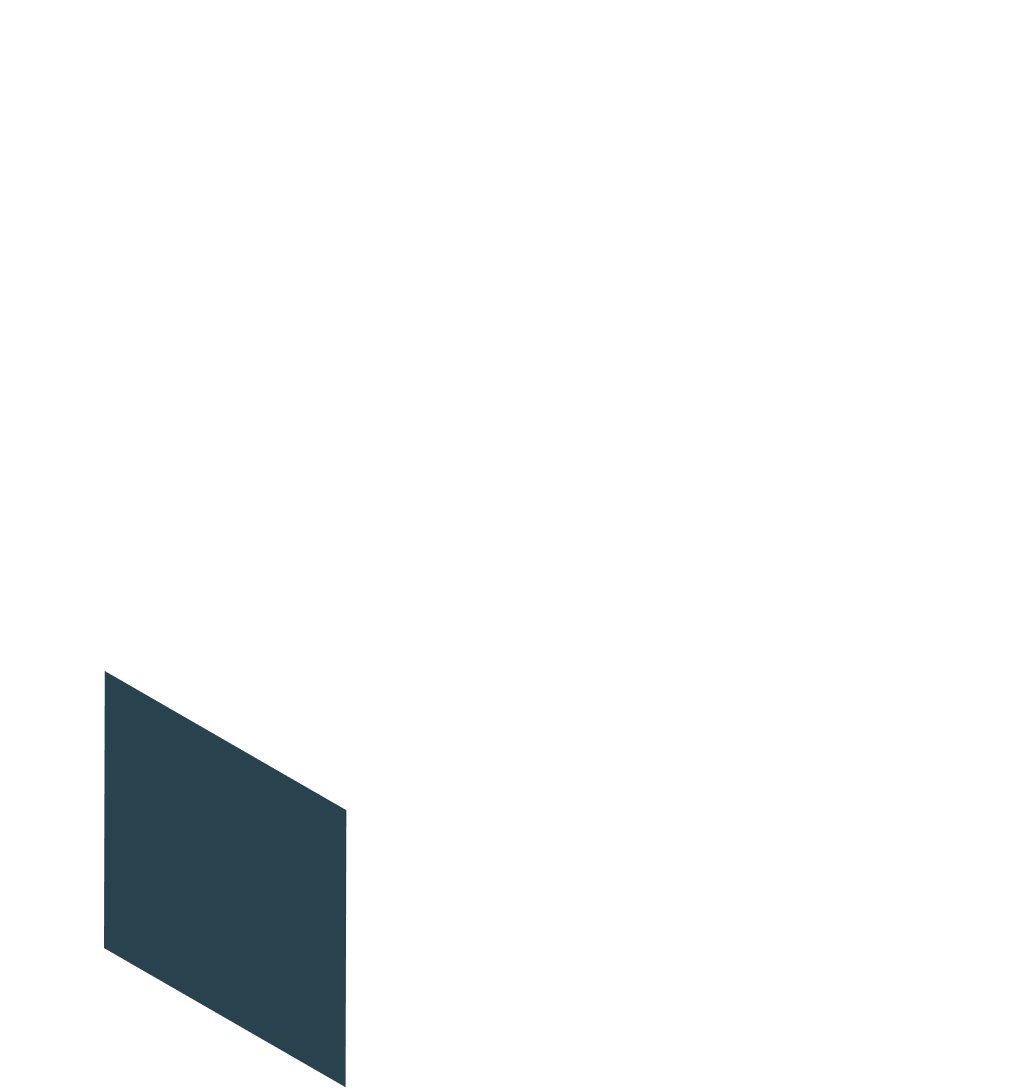 Durable
Built with commercial-grade materials, our bathroom structures stand up to repeated use. In the unlikely event of damage, individual components can be easily replaced.
Get Started
No one should go unsheltered when a shelter village can be built in a day.
contact us