Build a Pallet shelter village in three steps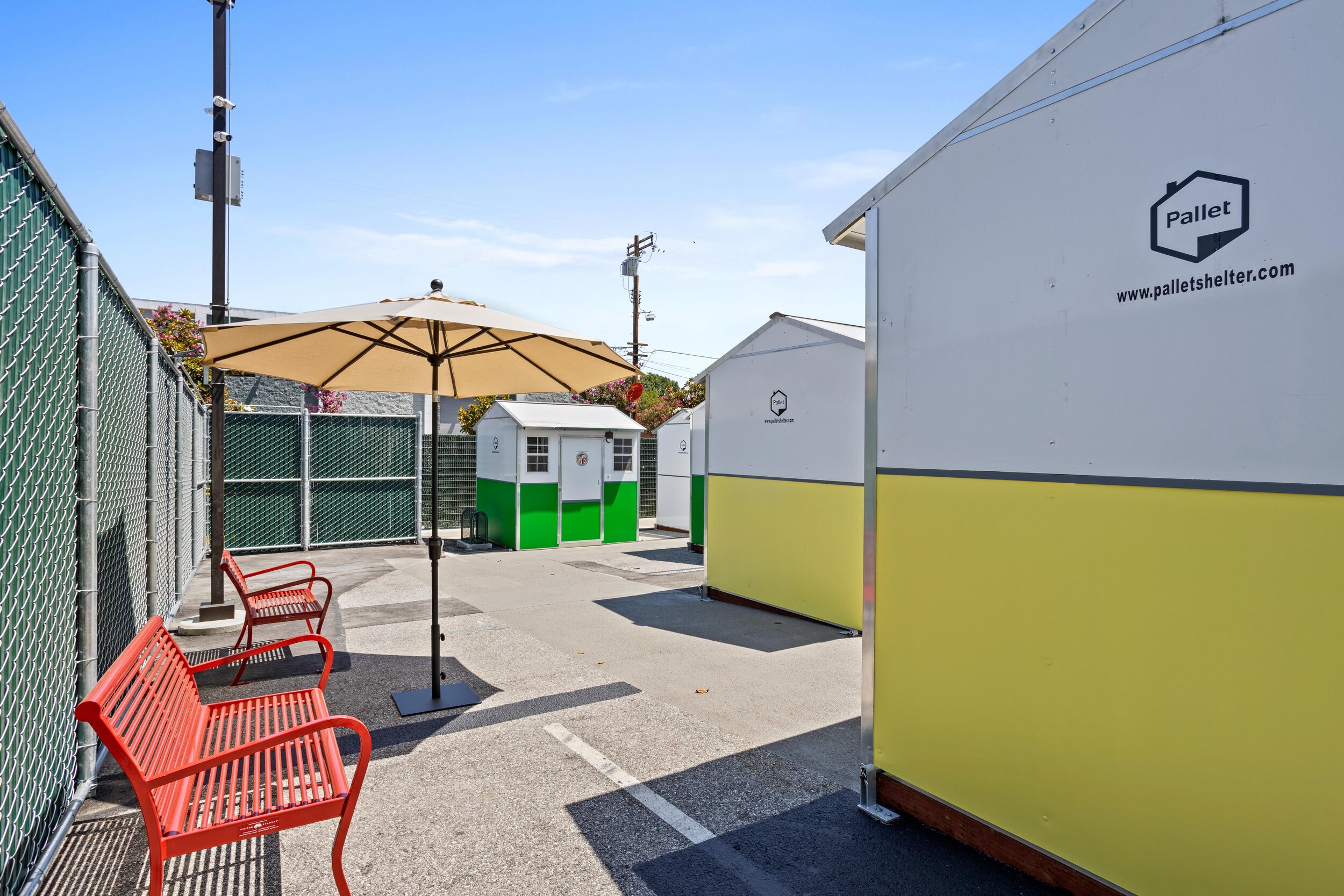 People who live in Pallet's nearly 40 shelter villages across the country are on their way to creating a stable life. These shelter villages addressing homelessness were built by Pallet in collaboration with cities, counties and nonprofits. Each village is unique and a reflection of the larger community. These villages all have two things in common: a commitment to provide the dignity and security of private units within a community, and provide a resource net of onsite social services, food, showers, laundry, and more to help people transition into permanent housing. Our villages allow partners to stay together, pets are welcome, and people can bring their possessions with them.
Here's a high level overview of what's needed to create a Pallet shelter village.
1. Pallet Shelters
The foundation of every village is shelter. Each of the panels of our shelter is fiberglass reinforced plastic with a foam insulating core, aluminum framed, and can be constructed in under an hour. We offer two sizes: 64 sq. ft. and 100 sq. ft.
Both shelter sizes are designed to be priced at significant savings compared to traditional construction, which helps to maximize the number of people who can be offered shelter. Similarly, budget saved on shelter can be reinvested into on-site, wraparound services for the shelter village's residents, a critical piece of their pathway to stability.
Standard features:
Locking door
Secure ventilation system with openable ridge cap
Structural floor with aluminum framing that can be placed on any surface
10+ year material lifespan
Interchangeable bed/desk options
Built with easy-to-clean and -sanitize materials
Resistant to mold, mildew, rot, pests, and bed bugs
110 MPH wind rating
25lb per square foot snow load rating
Egress door
Fire extinguisher, smoke and CO detector
Accessory options:
*Allows for flexibility and shelter customization to meet both the needs of the climate and occupancy load
Air conditioner
120 volt electrical kit with 1500 watt heater
Cold weather upgrade package with 240 volt electrical connection
Folding bunk bed or desk
Custom fit mattress pad
2. Build infrastructure
Site selection:
Pallet shelter villages can be built on any surface, from a grassy field to a vacant lot. Most importantly, it should be a relatively level surface with enough space for the shelters. Some villages, such as Skagit First Step Center in Burlington, WA, have placed Pallet shelters on concrete pads. Each site needs access driveways for emergency services.
Location:
Proximity to essential services such as public transportation, social services, employment opportunities, grocery stores, hospitals and primary care is best.
Electrical:
There are a number of options to bring electricity to a site.
Electrical trenching
Electrical tap
Municipal grid
Solar which is currently in use at

Casitas de Esperanza

, or "Homes of Hope," in San Jose. They use a BoxPower microgrid which uses solar panels, batteries, and a generator.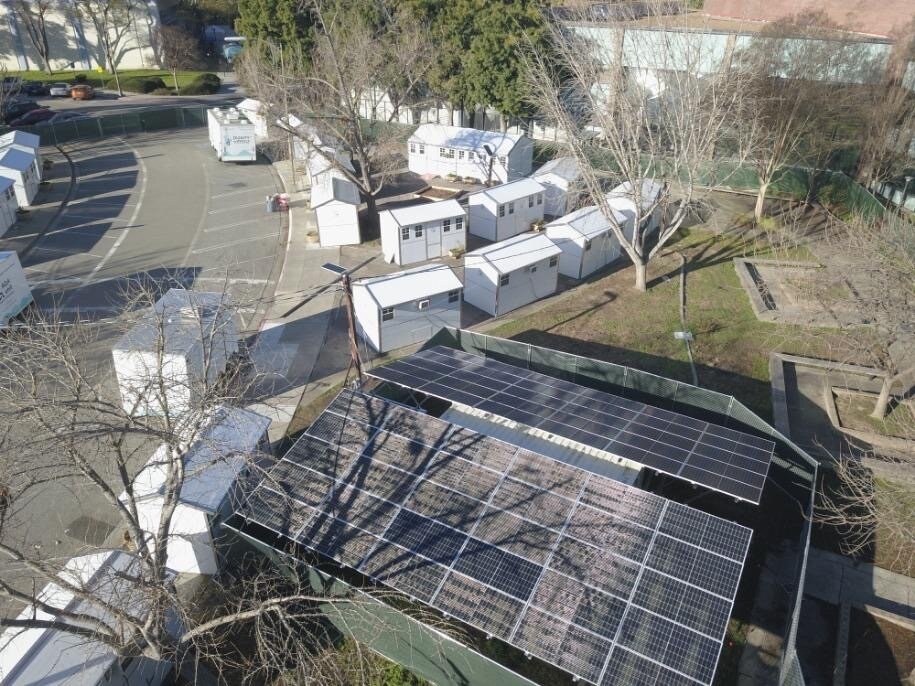 Sewer/Water:
Hand washing stations
Potable water for drinking
Bathroom options include port-a-potties, bathroom/shower trailers, or

Pallet hygiene facilities

Sewer and water stubs for bathroom/laundry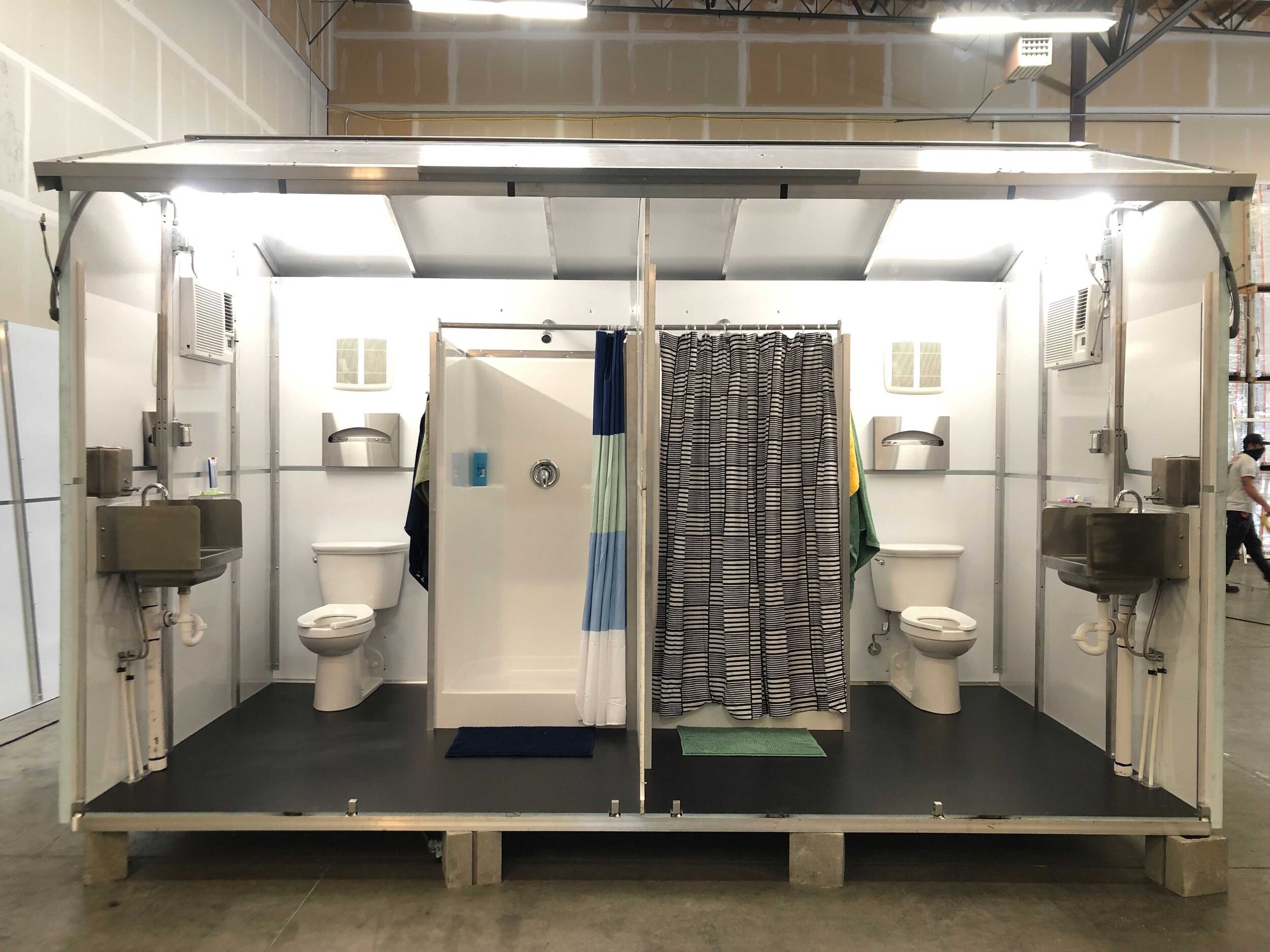 3. Select a service provider
Providing onsite social services is crucial to the success of Pallet shelter villages. An organization already assisting people experiencing homelessness is equipped to handle their distinctive needs. They must create a safe environment where people can stabilize and heal, because living unhoused is a traumatic experience.
Resources for residents:
On-site offices
Case management
Street outreach
Jobs preparation
Health screening and medical care
Housing navigators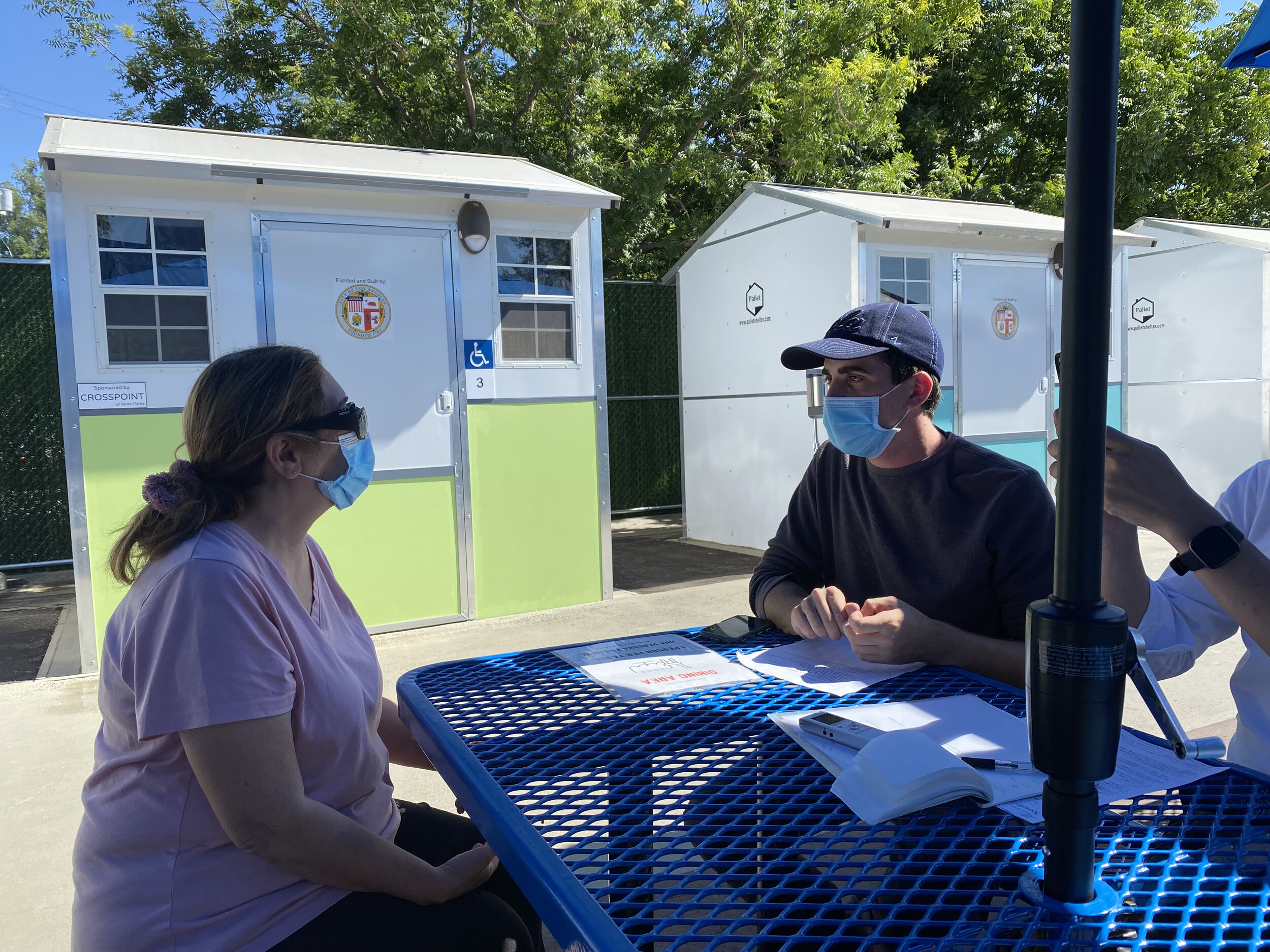 Whether community leaders choose to build a Pallet shelter village or another alternative to address the growing homelessness crisis, the cost of doing nothing is steep. Our unhoused neighbors deserve compassion, dignity, and a secure place to rebuild their lives.
If you're interested in building a Pallet shelter village contact our team