How to Provide Winter Shelter for People Experiencing Homelessness
October 23, 2020
Pallet builds insulated, heated, and personal shelters that are ideal for cold weather sheltering, especially to reduce the transmission of the coronavirus.
It's no secret that the colder temperatures of winter are rapidly approaching, with many regions of the country already experiencing colder nights. As these colder temperatures set in, where will people experiencing homelessness sleep to stay warm?
According to the US Department of Housing and Urban Development (HUD), "due to the current community spread of COVID-19, local facilities that are normally available to prevent death from [cold] exposure are now more limited."
Historically, large gathering spaces such as churches and other places of worship would open their doors as temporary shelter for this population as winter sets in, but many of these structures are older and potentially poorly ventilated. Hotel rooms have been allocated as temporary shelter in many cities, but Federal funding that has allowed for the use of these rooms as interim shelter is currently scheduled to run out in December. And making matters even more complicated, there's a hesitation to enter shared spaces among people experiencing homelessness (who are already at a higher risk of contracting COVID-19) out of fear that they may contract the virus.
How to Build Rapid, Warm, and Personal Shelter
With colder temperatures already setting in across America, what can elected leaders and service providers do to provide winter shelter for people experiencing homelessness? And how can these same groups build this shelter at the rate that is needed to save lives? Pallet builds insulated, heated, and personal shelters that are ideal for cold weather sheltering, especially to reduce the transmission of the coronavirus — and they're built in as little as 30 minutes each, allowing for rapid response in the event of an emergency such as the onset of cold temperatures.
HUD recently released guidance on alternative approaches to winter sheltering during COVID-19, including personal shelter such as Pallet. This guidance provides the framework for a graduated approach to sheltering from life-threatening temperatures and regular seasonal weather. The following is a summary of that framework, and you can access the guidance from HUD in full by clicking here.
Facilities and Spaces to Consider
According to HUD, the best approach to providing winter shelter that limits the spread of COVID-19 is private, individual rooms. These private dwellings should be provided in isolation for residency, as well as for quarantine spaces for those who have either tested positive or have been exposed to the virus. This space should include access to an individual bedroom that maintains CDC social distancing requirements.
In the best case scenario, a "cleaning regimen is in place to reduce the spread of the disease," and units are individually heated or cooled. Meals may be served in a congregate setting, assuming that social distancing requirements are in place.
Programming to Consider
Case management at these sites should continue as always, according to HUD, with a few best practices suggested in light of COVID-19. Similar to what is advised for the nation at large, HUD advises that all individuals over the age of two wear face masks and adhere to social distancing requirements. Service providers at each shelter community should design social distancing into their regular programming to ensure that residents can easily adhere to this safety requirement.
HUD also advises that these sites make COVID-19 testing accessible for residents, including notifying these residents of their test results for their safety and the safety of those with whom they may interact. As residents enter the shelter facilities, it is advised that these individuals are screened for potential COVID-19 exposure. Finally, among those who are experiencing homelessness, priority for shelter should be given to those who are at the highest risk for COVID-19 per CDC guidelines.
How to Fund Non-Congregate Shelter
Emergency Solutions Grants (ESG) Program funding has been made available to cover the costs of emergency shelter, as well as eligible essential services. The following is an excerpt from HUD, outlining some of the requirements to using ESG Program Funds for temporary emergency shelter:
"The structure or portion of a structure is used for a limited time because of a crisis (natural disaster or public health emergency) to provide shelter to individuals and families displaced from their normal place or residence, shelter, or unsheltered locations;"

"A local public health official determines that temporary emergency shelter is necessary for the community's coronavirus response; and"

"The structure or portion of a structure is in use for the period of time needed for coronavirus response, but no later than January 31, 2022 unless the Department of Housing and Urban Development (HUD) grants an exception."
HUD also goes on to name what structures are eligible as temporary emergency shelter, including tiny homes such as Pallet's shelter offerings.
Build Emergency Shelter Now
Elected leaders and service providers should immediately begin to create a strategy for how they will keep their neighbors experiencing unsheltered homelessness safe this winter, given the limited quantity of congregate shelters that may be available in light of the pandemic.
If you need to build rapid, personal shelter for people experiencing homelessness this winter, Pallet's personal shelters may be a solution for your needs. With insulated walls and a heater for personal climate control, residents of Pallet shelters can stay warm during colder months and practice social distancing within their own personal shelter — and because each shelter can be built in as little as 30 minutes with minimal tools, Pallet can respond rapidly at the scale needed for your region.
Pallet communities have already been built using ESG funding, and our team can advise you on how to build your own shelter community with this funding source. For more information, contact our team.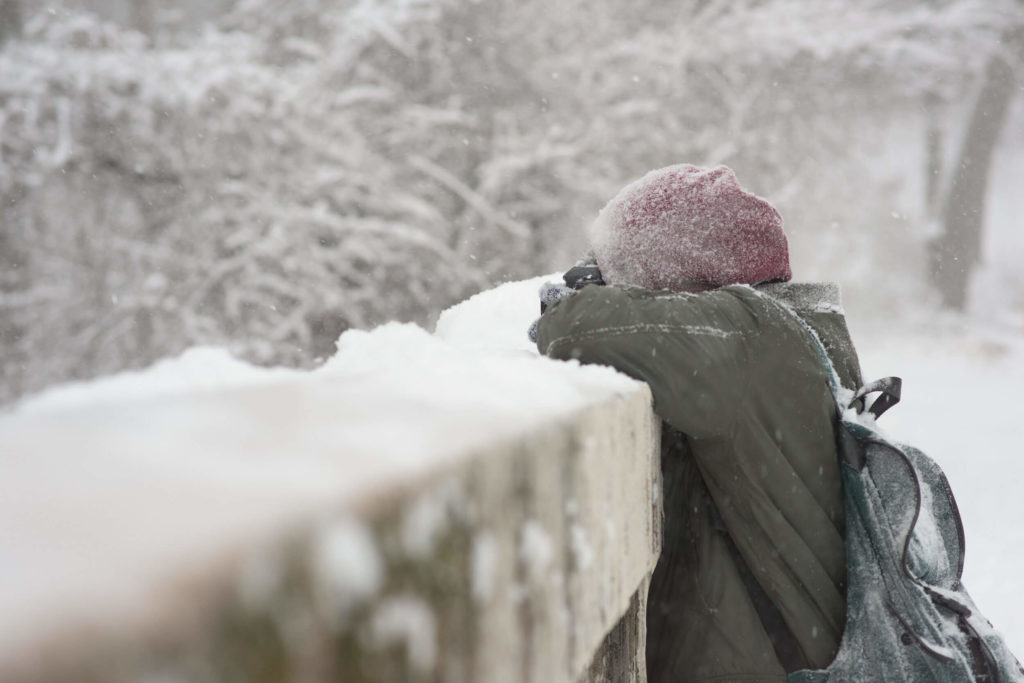 "Due to the current community spread of COVID-19, local facilities that are normally available to prevent death from [cold] exposure are now more limited."
— US Department of Housing and Urban Development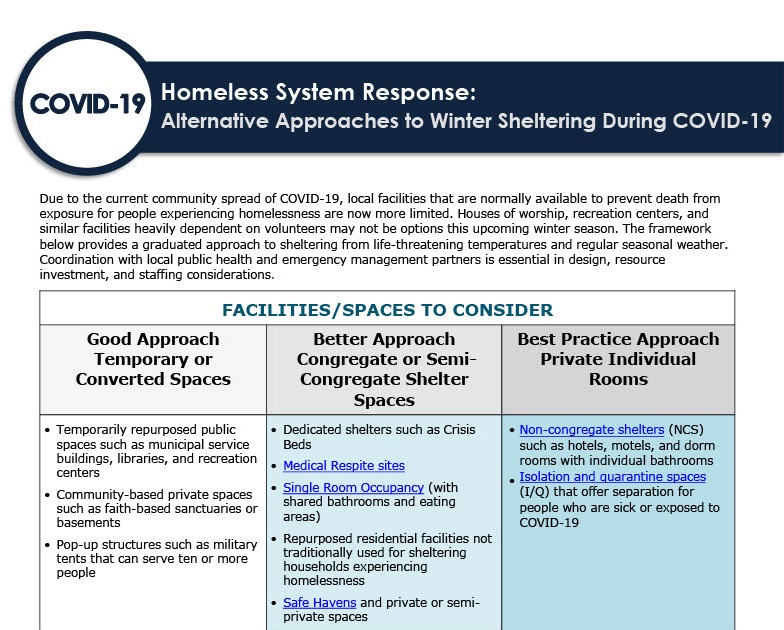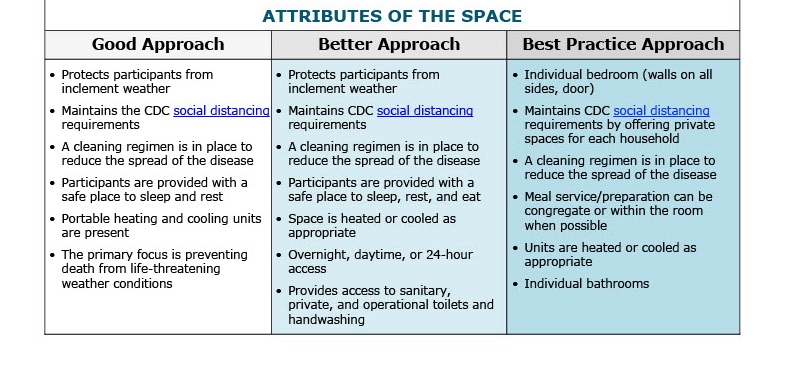 How Pallet provides a transitional step to permanent housing