Veterans move into Pallet shelters
November 11, 2021
A group of people who served our country moved from unsheltered homelessness into dignified temporary housing.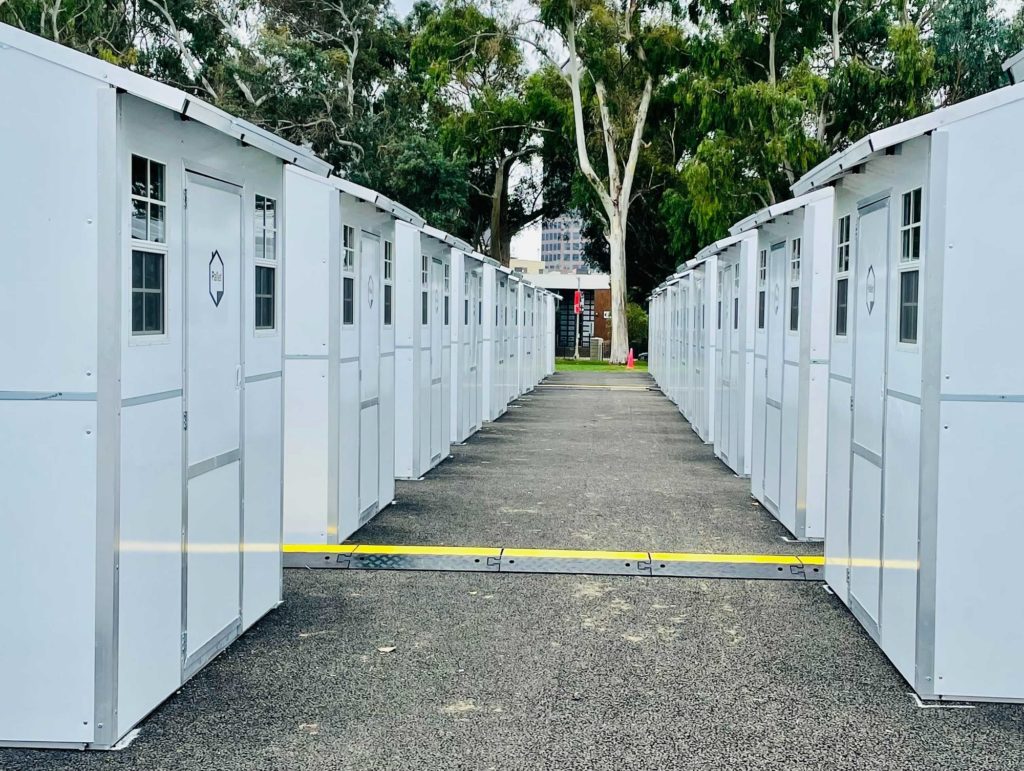 This Veterans Day, we're proud to share some good news: a group of people who served our country moved from unsheltered homelessness into dignified temporary housing.

The new village is operated by VA Greater Los Angeles Healthcare System. It is located on their property in West Los Angeles. It's part of their Care, Treatment & Rehabilitative Services (CTRS) Initiative, a low-barrier-to-entry outreach program. There are a total of 28 Pallet shelters on site. Veterans are offered the shelters based on a priority list with the most vulnerable veterans receiving higher priority.

The Pallet shelters they are staying in include the following amenities: a foldable bed, personal climate control, windows, electrical outlets to power personal devices, fire safety equipment, and a locking door. They'll have access to meals, bathrooms, and showers, as well as peer support, medical care, and behavioral health services. This is Pallet's first-ever village built exclusively for veterans experiencing homelessness.
"The shelters provide additional privacy and protection from the elements, making participants more comfortable as they work with their case managers to receive the supportive and medical services available to them on campus," Chanin Santini, CTRS supervisor, said.
Pallet shelters were added to what was previously only a safe tenting site at the request of veterans who had heard of "tiny home" villages for those experiencing homelessness. The shelters were quickly added to the site when a nearby homeless tent encampment traditionally occupied by veterans was disbanded. In addition to Pallet shelters, veterans could move into a safe, clean, designated tented living area.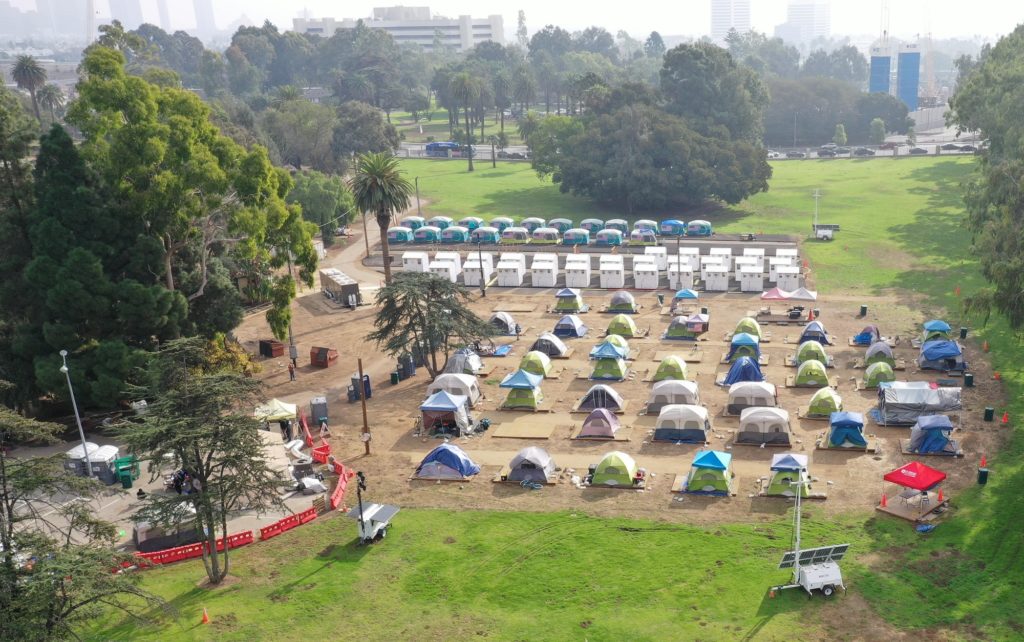 CTRS is a pilot initiative that provides unsheltered homeless veterans expanded access to VA services during the COVID-19 pandemic. VA officials say the goal is to improve unsheltered veterans' healthcare outcomes while guiding them toward permanent housing solutions.
In the greater Los Angeles area, the latest count showed there were 3,902 veterans experiencing homelessness. The majority were unsheltered. Across the country, 8 percent (37,252) of homeless adults are veterans. 
Pallet is proud to be a part of this initiative. Our shelter villages rapidly address unsheltered populations — by providing the dignity of private space in a healing community environment.
How Pallet provides a transitional step to permanent housing