How Pallet shelter villages have a positive impact on mental health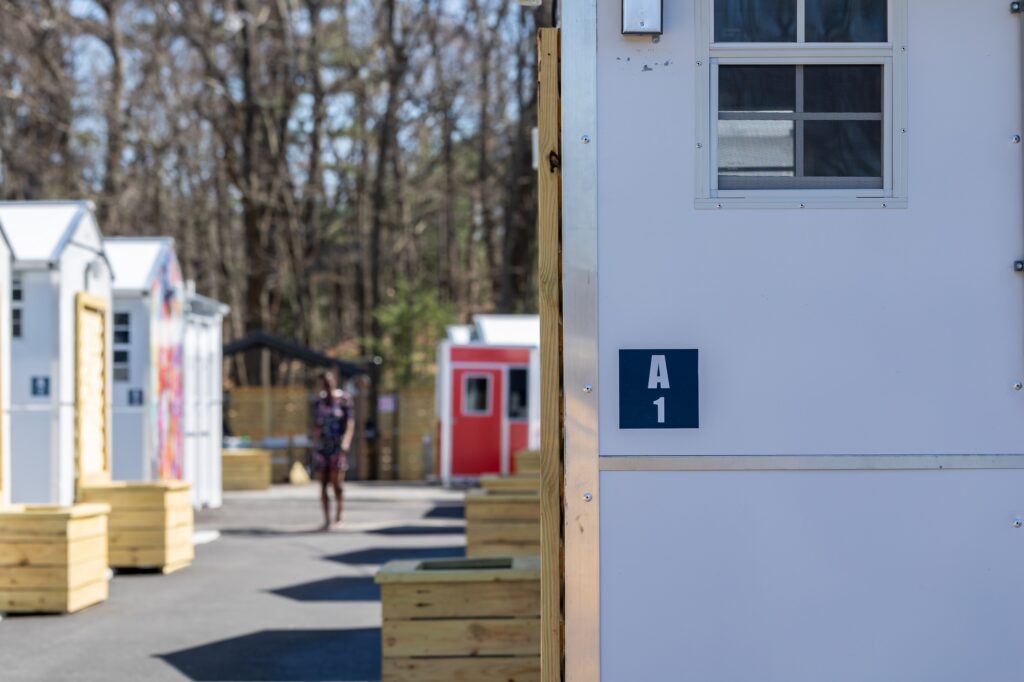 Pallet shelter villages are dignified places for unhoused people to get themselves back on track. Each shelter has a locking door, bed, shelving, climate control, electrical outlets to power personal devices, and more. Residents have access to hygiene facilities, meals, and various social services delivered by an on-site service provider. These features are essential as people transitioning from living unsheltered are leaving challenging circumstances where daily survival — food and shelter — is the number one focus.
Sarah experienced homelessness before joining the Pallet team. She described winters and rain as the hardest.
"In the rain your whole tent gets soaked on the sides and on the bottom, and then you're left with puddles in there. And then getting kicked out of one camp because of the city," she explained. "You're so cold, and you're so wet. And then to be able to find dry clothes from whatever garbage can or from wherever you can find them."
With a singular focus on physical needs, there's little time and opportunity to focus on one's mental health while homeless. Traditional advice for how to tend to one's mental wellness includes: eating well, getting enough sleep, regular exercise, tracking gratitude with a journal, preparing lunches for the workweek, and seeking professional help. These tips have one thing in common: they can only be effectively carried out when housed.
Pallet shelter villages not only meet the physical needs of residents they also give them a chance to improve their mental health. The shift begins almost immediately, partly because they can get a full night of sleep. Rest is crucial because chronic sleep deprivation adversely affects health and quality of life. Residents don't have to worry about being woken up and told to move, or be concerned about safety since they can lock the shelter door.
"Their faces are one of the changes. From their countenance, going from a place of hopelessness to a place of life, a sense of belonging," shared Wanda Williams, Deputy Director of Residential Services at Urban Alchemy, the service provider at Westlake Village.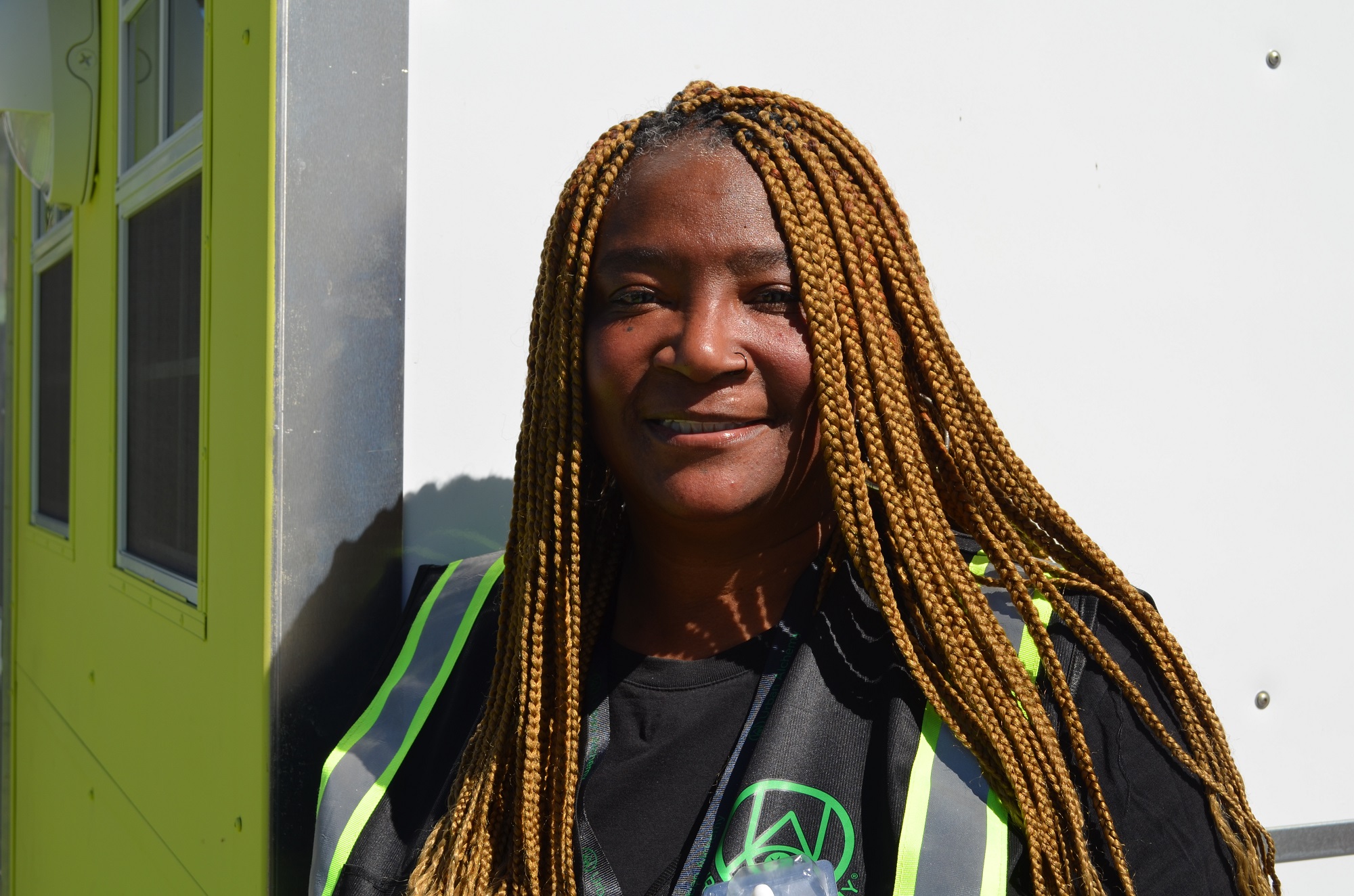 "Their faces are one of the changes. From their countenance, going from a place of hopelessness to a place of life, a sense of belonging."

–

Wanda Williams, Urban Alchemy
"Even within a week, you'll see that they are sleeping better. You'll see that they're taking care of themselves and showering and things like that," Jamie Carmona told the Los Angeles Times in a feature on Chandler VIllage after it opened. "So even though they're not getting their [permanent] housing right away, you can see that it is helping them in many other ways."
Austin Foote is the manager of a Pallet shelter village in Aurora, CO. He's also worked in a congregate shelter. He described a significant difference in residents' well-being.
"In the congregate shelter, I would just see residents with just bloodshot eyes from just constant restlessness and just the inability to find any quiet or comfort," he explained. "There was no space to get away, to ever separate yourself and call something your own. It was constantly like a defense, defending your space."
Austin said because residents have their personal space, they can take time away from others when they need to. Their cabin is a place of solace to recharge.
"There's so much more follow-up because they've got that space to be able to go to. The dignifying aspect of it is a huge part of it. Safety is a huge part of it," Austin added. "We do our best to try to keep quiet hours, and we have staff do rounds to make sure that everyone's okay."
If a resident needs professional mental health assistance, services are available. While it varies from village to village, service providers have partnered with behavioral health providers who visit the site, or residents are provided transportation to an appointment. Because residents are at the same place every night, it's easier to connect them with the help they need.
Caring for one's mental health is a privilege housed people take for granted. Pallet's innovative model gives our unhoused neighbors the same opportunity.